Thunderbird over Amphitheater 3-0 to advance to the 4A state playoffs
November 10, 2020 by Andy Morales, AZPreps365
---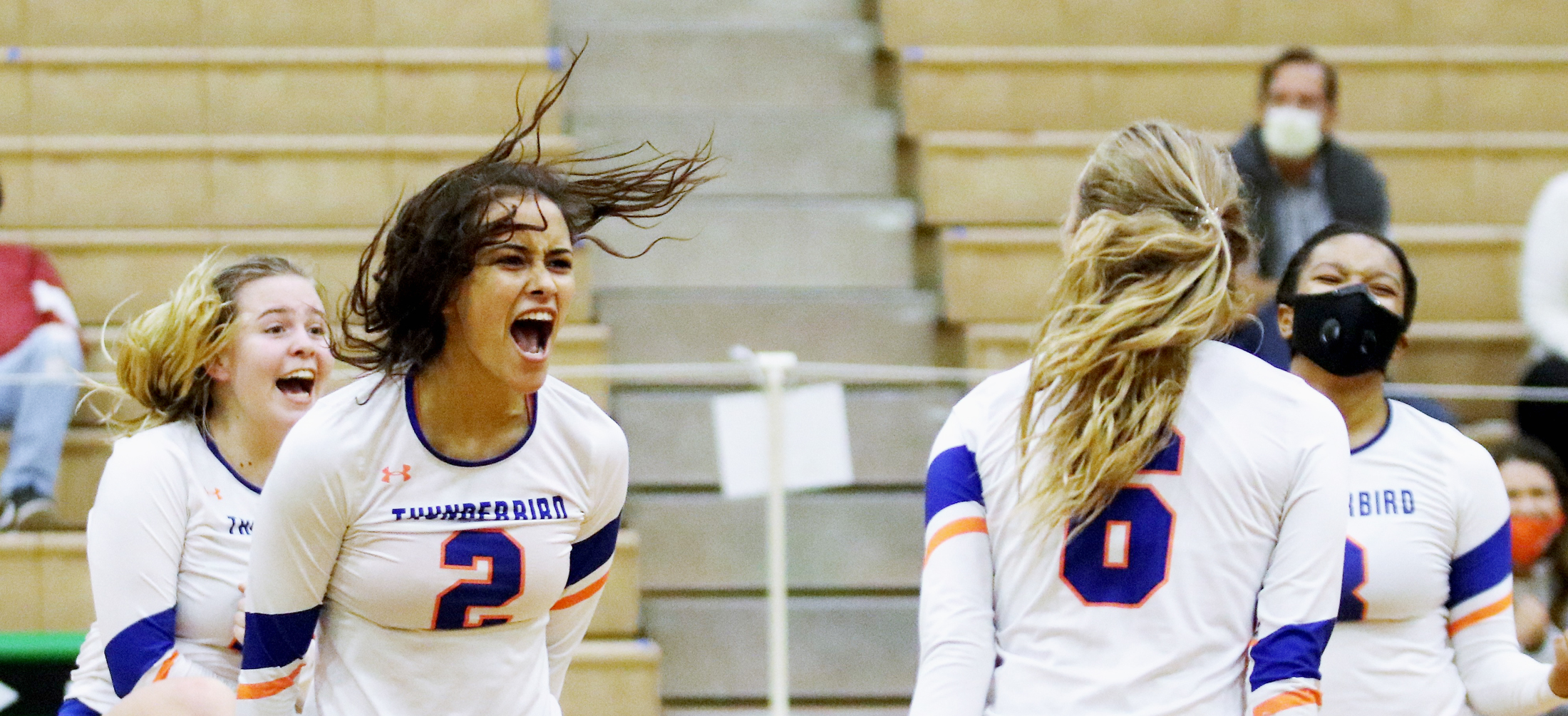 The Chiefs of Thunderbird are headed to the state playoffs for the first time since 2016 and the team will gather Wednesday at 2 p.m. to watch the AIA Bracket Show to find out where and who they will be playing and, according to head coach Carly Price, the team will proceed to the gym, turn the lights on and start to practice.
The extra practice sessions were made possible by a 3-0 win at Amphitheater Tuesday night at the 4A Conference Play-In Tournament. Thunderbird (10-5) came in ranked No. 18 and Amphitheater (7-4) was No. 15 but the seeding will be adjusted for the 16-team bracket set to start this Saturday, Nov. 14 at 6:30 p.m.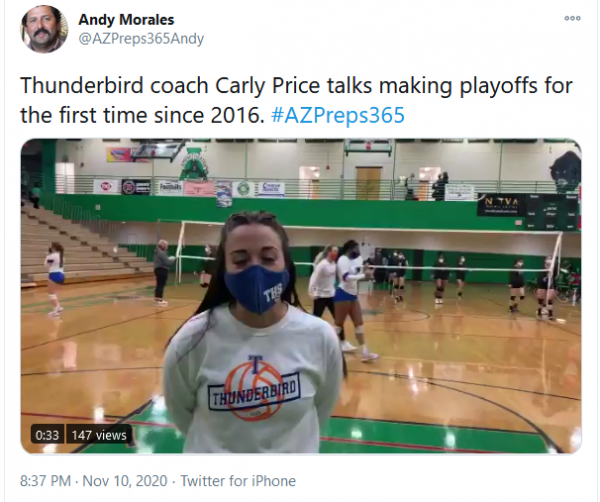 https://twitter.com/AZPreps365Andy/status/1326368461874851841
The Panthers last made the state playoffs in 2010 as the No. 2 seed but head coach Samantha Reynolds has guided her program to two region championships and two play-in appearances since 2018.
The rock on the Panthers squad in that time was senior setter Brianna Wyttenback. Wyttenback finished the match with Thunderbird with 24 assists with her main targets being junior outside Arianna Alonso (11 kills) and Jr. OH Natalie Sandoval (6 Kills).
The Panthers had control of the first set, and the team jumped out to a 9-5 lead, but the last lead for the team came at 15-14. A kill from Sr. hitter Brianna Boykin (10 kills) followed by an ace from Jr OH Emma Reardon (7 kills) put the Chiefs up 16-15 and Thunderbird went on to build a 22-16 lead with a couple of blocks from Sr. MH Abigail Cardenas (6 kills) set the tone.
Wyttenback hit Sandoval and Alonso down the stretch to cut the lead down to 22-20 but the Chiefs went on to win the set 25-20.
Thunderbird slowly pulled away to take the second set 25-18 but the third set saw a huge comeback from the Panthers that came up just short. Down 17-9, Amphitheater brought the score close at 19-18 but Thunderbird Sr. setter Najelah Kirk (16 assists) dumped a couple balls over the net to help stall the comeback and the Chiefs took the deciding set 25-22.
https://twitter.com/AZPreps365Andy/status/1326367852039872513
---