No. 1 Benson ends regular season undefeated at 6-0 with big win over Willcox
November 13, 2020 by Andy Morales, AZPreps365
---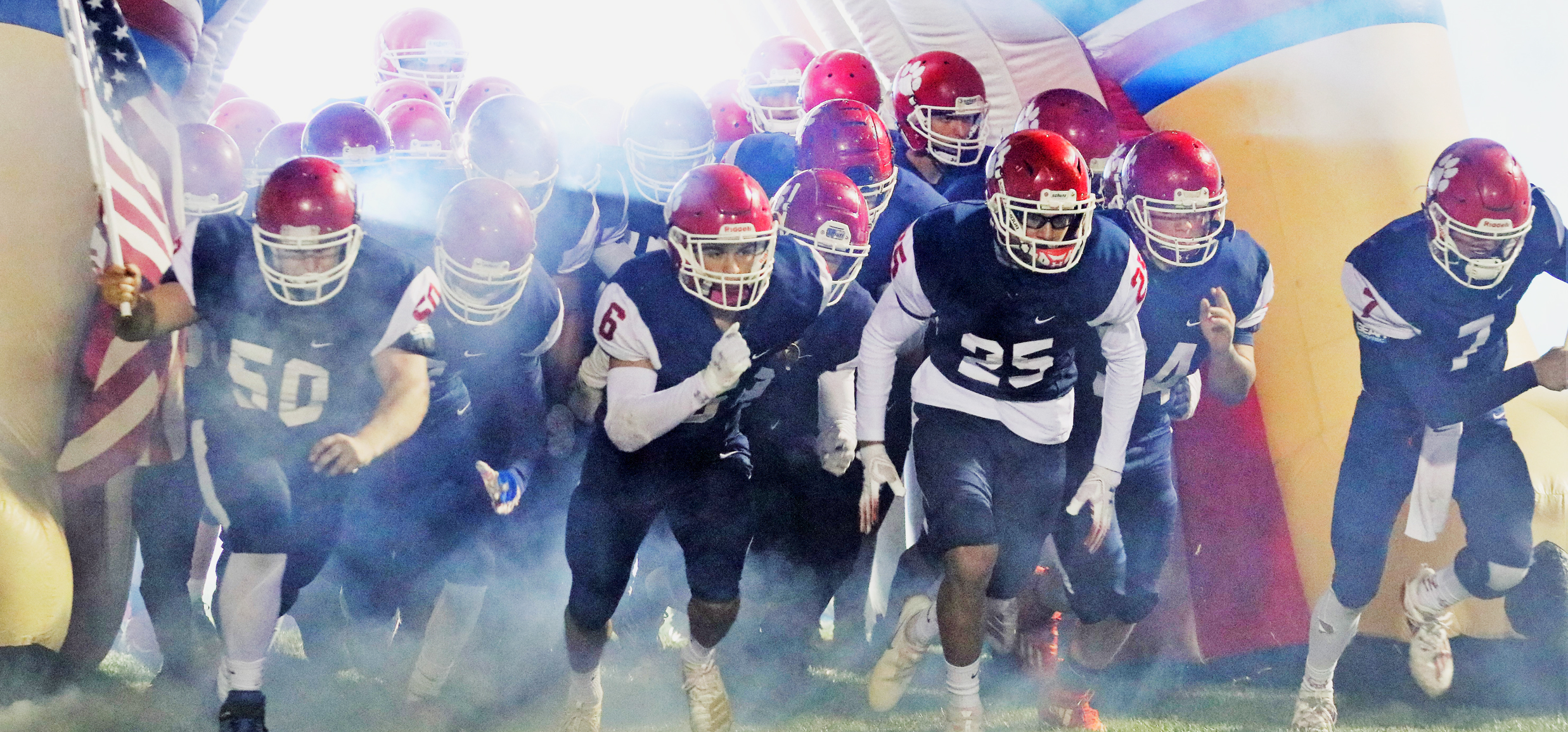 Benson finished the regular season undefeated after beating Willcox 42-0 Friday night for the first time since the Bobcats went 13-0 to start off the 2015 season. That team went on to lose to Joy Christian in the D-V state championship game to end the win streak. That team also earned the top seed in the state playoffs and this version is headed in that direction also.
Benson (6-0) came into the game against Willcox (3-2) ranked No. 1 in the 2A Conference and Willcox was No. 10. The 2A Conference Play-In Tournament is set for Friday, Nov. 20 and the 8-team state tournament is slated to start on the following Friday night.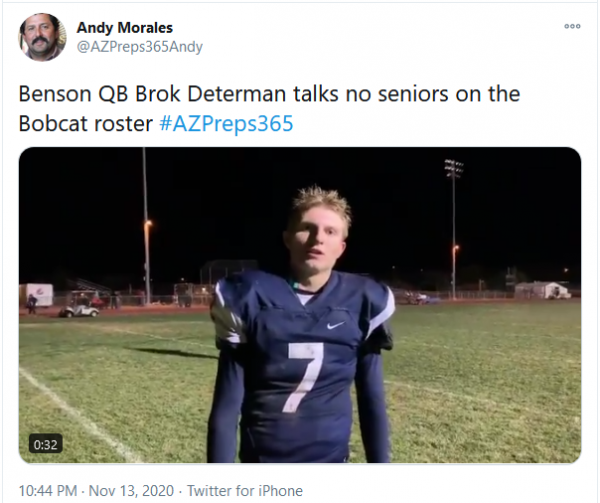 https://twitter.com/AZPreps365Andy/status/1327487443012964354
On paper, Benson and Willcox have battled it out since 1950 with the Cowboys leading the rivalry 38-30-2 but Benson has now won the last nine in a row to keep control of the Seney-Lohman Trophy. That trophy has been passed back and forth between the two teams since the 1960s.
It was all Benson with junior RB Devin Bowling finishing with 188 yards rushing on 15 carries with two touchdowns. He had scoring runs of 25 and 65 yards in the game. Jace Barney finished with 66 yards rushing with a 5-yard scoring run and Tristan Martinez had 33 yards rushing including a 27-yard scoring dash.
Jr. QB Brok Determan went 3-for-3 for 99 yards with TD throws to Angel Rigney (69 yards) and Jimmy Lerblance (15 yards).
There are no seniors on the Bobcats sidelines this year and the 14 juniors look to be tough in the playoffs and again next year.
For Willcox, Ote Allsup took second at the state wrestling tournament last year and he was the force for the Cowboys on the gridiron with 84 yards on 21 carries. Sophomore QB Ayden Fuentes had 50 yards rushing and fellow sophomore Cristian Pando finished with 27 yards.
In the 2A Conference, teams had to play at least three games with the five region champions earning an automatic berth to the Play-In Tournament.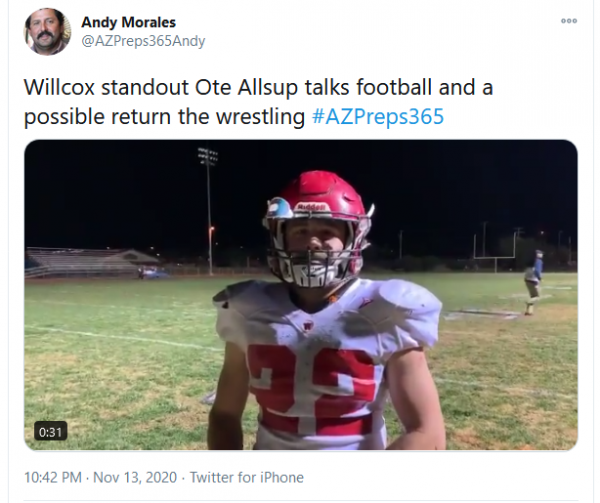 https://twitter.com/AZPreps365Andy/status/1327486950761107458
---