Pusch Ridge over Yuma Catholic 3-1
January 23, 2021 by Andy Morales, AZPreps365
---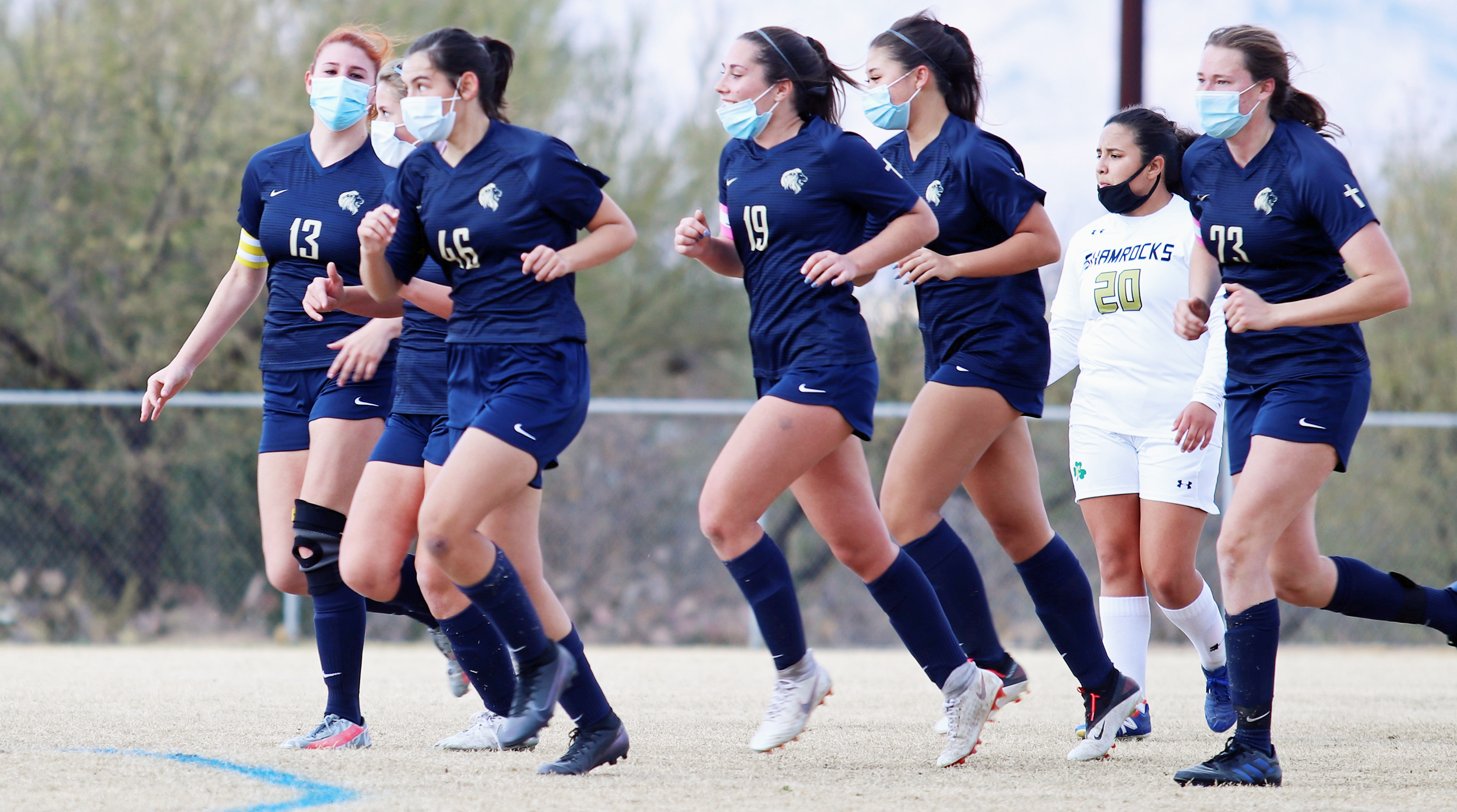 The Pusch Ridge girls defeated Yuma Catholic 3-1 in overtime Saturday afternoon to even out the program's record to 1-1 on the year. The Shamrocks fell to 0-3 on the year which is unchartered territory for a program that ended the 2018-19 regular season with a top seed and a semifinal finish.
Part of the drop for Yuma Catholic can be attributed to the loss of eight seniors to graduation last year but the Shamrocks also lost to 5A Lake Havasu on Thursday. The Lions were known primarily as a soccer destination for boys under legendary Bob Coate (passed away in 2019) but the addition of Amy Garelick on the girl's side changed the culture and the competitive spirit can be seen throughout the school now.
Senior Paige McCrindle is one of the reasons for the rise of Pusch Ridge and she displayed her talents on the pitch Saturday with a goal in the 29th and she provided the winning score in the 85th after So. Alina Avelar scored in the 59th to send the match to overtime. So. Audrey Katsel put the match away with a goal in the final minute of play.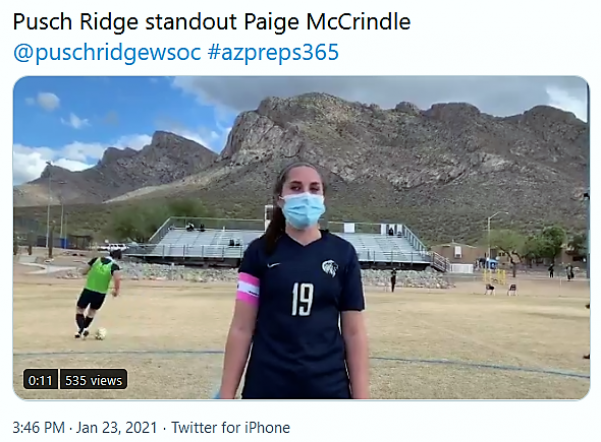 https://twitter.com/AndyMorales8/status/1353111773994512385
The Lions will be tested again when Chandler Prep (3-0) pays a visit on Tuesday. It will be the last freedom match for Pusch Ridge before region play begins. The Lions are placed in the 3A Eats Region due to the possibility of Tucson area squads not being able to compete due to COVID restrictions.
The playoff format for the 3A Conference is unique due to a Play-In Tournament slated for Saturday, Mar. 6. In that format, the teams ranked No. 9 to 24 will play a single match to qualify for the 16-team state bracket scheduled to start on Wednesday, Mar. 6. The top eight ranked teams will host the first round of the state playoffs and the six region champions will automatically qualify for the postseason play in either the Play-In phase or the state playoffs. The 4A, 5A and 6A conferences will not have a Play-In Tournament and region finish has no bearing in the 5A and 6A conferences.
The Shamrocks moved from the 3A Northwest Region to the 3A Southwest Region so most the program's matches will be out of region play until Feb. 17 due to the limited amount of teams in the region. Yuma Catholic will visit River Valley (0-1) on Tuesday will both teams seeking their first victory of the year.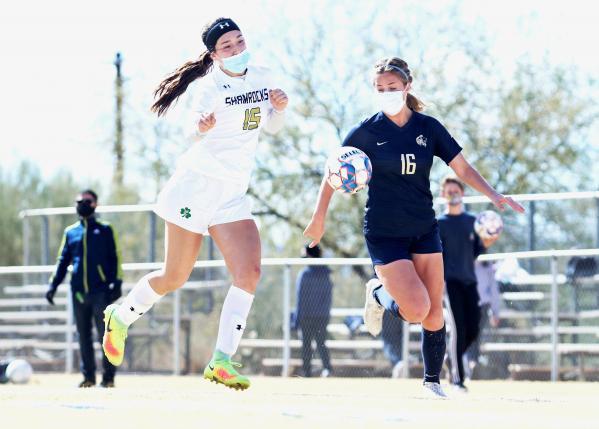 (Andy Morales/AZPreps365)
---