Rancho Solano is still on a roll after beating The Gregory School on the road
January 25, 2021 by Andy Morales, AZPreps365
---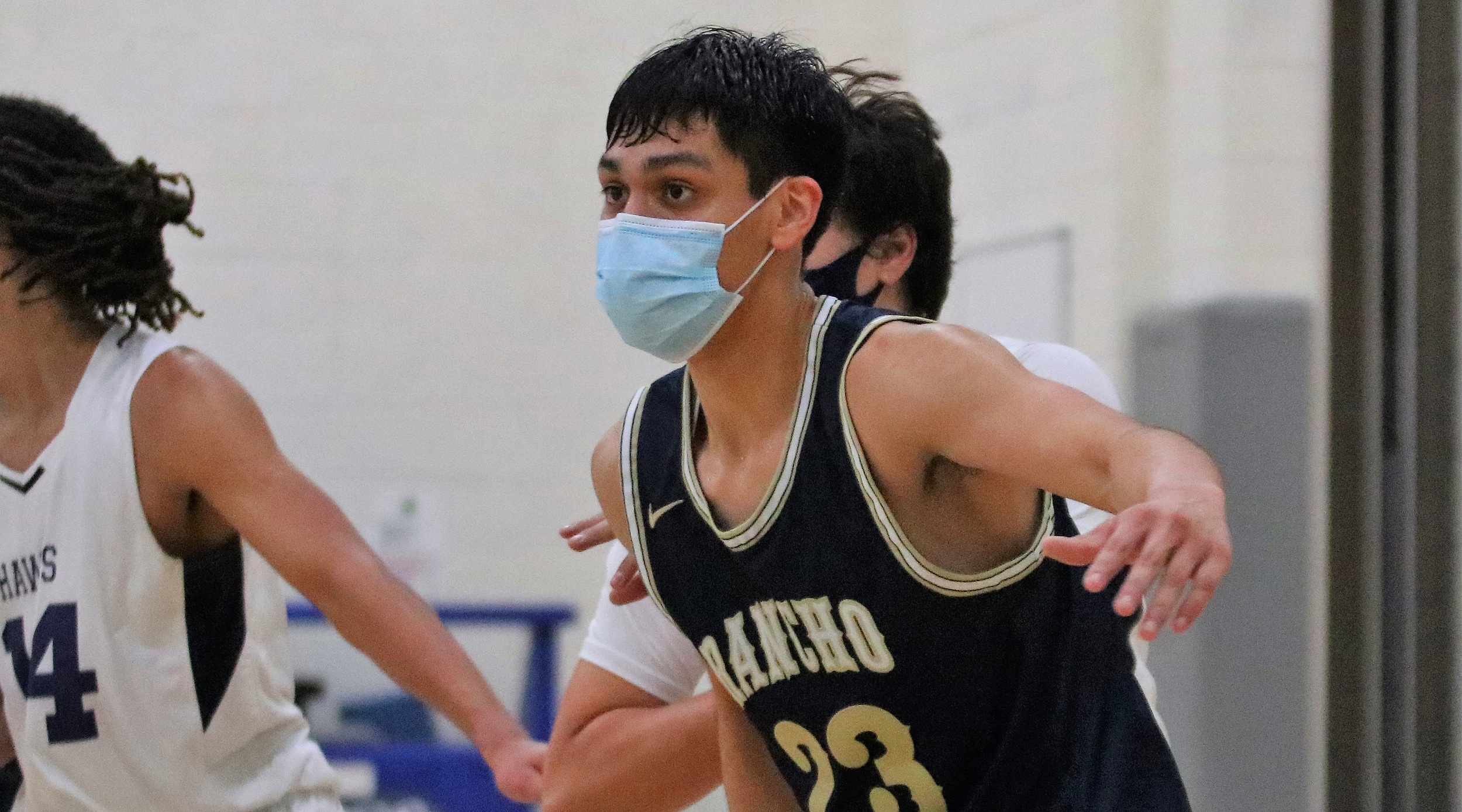 Rancho Solano Prep is still on a roll. The Mustangs ended the 2020 season with four straight victories to win the 2A Conference state championship for the second time in three years and the program is off to a fast start this season after beating The Gregory School 61-40 on the road Monday night to improve to 3-0 on the year. The Hawks fell to 1-2 on the year with both losses coming to 2A opponents.
The Mustangs also won the 2018 2A championship under head coach Aaron Trigg and the Hawks won back-to-back 1A championships in 2018 and 2019 under the guidance of Craig Everson. The Hawks were hit hard by graduation after the 2019 title and then again last year with the loss of Josiah Prior and his 23 points per game. It looks to be a bit of a rebuilding year for Everson but he has some foundation there starting with So. Vince Edwards (6-3).
Edwards led The Gregory School with 18 points and Titus Palmer added 10. Trigg lost three starters to graduation including his top two scorers in Hunter Ruck (15.9) and Tyson Legner (13.4) but he had four scorers in double figures Monday night led by Noe Vargas (18), Kason Payne (15), Anthony Willis (15) and Sagith Vargas (10). Sagith Vargas is a freshman so he missed the championship from last year and senior Evan Punches is the only player left from the 2018 state championship.
The final score of 61-40 was the biggest scoring margin in the game but the contest started out very different with the Hawks sprinting out to a 10-4 lead after Nick Mojica hit a 3-pointer with 3:10 left in the quarter but the Mustangs hit six 3-pointers to overtake the Hawks at the break 35-22.
Rancho Solano led 49-31 after three quarters but the Hawks were able to battle back to cut the lead down to 53-40 with 3:10 left only to have the Mustangs score the final eight points of the game for the 61-40 victory.
The Gregory School hosts Patagonia (1-2) on Feb. 2 and Rancho Solano Prep travels to ALA-Gilbert (2-1) Wednesday night.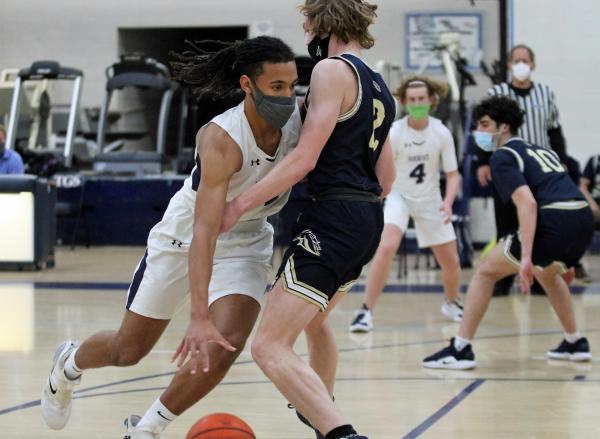 Vince Edwards (Andy Morales/AZPreps365)
---