Salpointe over Cholla 64-44
January 26, 2021 by Andy Morales, AZPreps365
---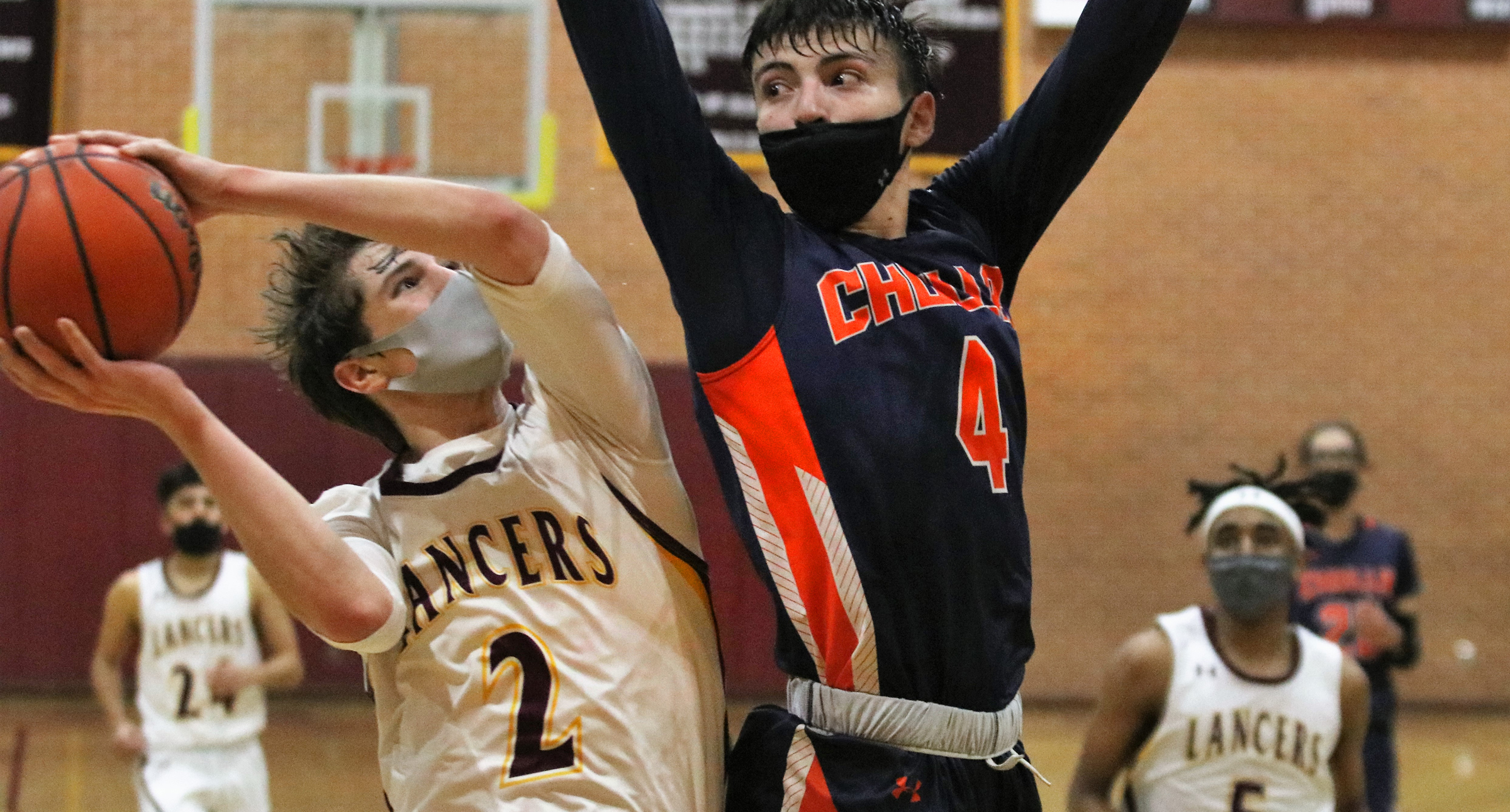 The points came from everywhere and almost everyone wearing a Lancers uniform Tuesday night with Salpointe beating Cholla 64-44 at home to open up the season for both squads. The game also signaled the beginning of region play with Salpointe and Cholla competing in the 4A Kino Region this winter along with Canyon del Oro (0-0), Pueblo (1-0) and Sahuaro (0-1).
The Chargers moved to the 4A Conference in the offseason after competing in the 5A Conference for the last five years and Salpointe won the 4A state championship last year after battling for the top spot in the conference for several years. The region champion in the 4A Conference will no longer earn an automatic playoff berth but region games will be counted as power-ranking games.
Evan Nelson averaged 17.2 points a game for the Lancers last year, Grant Weitman scored 15.9 and Jordan Gainey put in 12.6 but all three graduated last spring with Nelson playing for Harvard, Weitman for the University of Arizona and Gainey for South Kent Prep School in Connecticut. 46 points a game will be hard to replace but Jim Reynolds appears to have that problem solved with scoring by committee.
Sr. G. Brady Ramon led Salpointe with 12 points in the win but So. G Canyon Torres scored 10, Jr. G. Julian Riesgo added 9, Sr. F. Tommy Irish scored 8, Jr. F. Brett Rosenblatt added 6 and four players scored 4 points. The spread and the quickness will cause problems for opponents and that was the position the Chargers were in after Salpointe broke open a 19-16 lead midway through the second quarter thanks to a constant stream of fast break baskets.
The pace of the game helped the Lancers overcome the play of Cholla Sr. C Ruben Cazares who used his size (6-7) to dominate the inside for a game-high 23 points. Cazares scored 8 points early to help keep the Chargers close but getting the ball down low became more and more difficult thanks to the flow of the game.
The Chargers lost Myles Gantt and his 16.8 points a game to graduation and he is now playing for Phoenix College. Head coach Masai Dean will also have to go without Isaac Garcia who is playing for the Southern Arizona Prep club program. Garcia averaged over 14 points a game and 9 rebounds for the Chargers last year. So. G. Masai Dean added 7 points and Sr. F. Jacob Pinedo scored 5.
Salpointe travels to Marana (1-0) on Thursday and Cholla hosts Sahuaro (0-1) on the same night.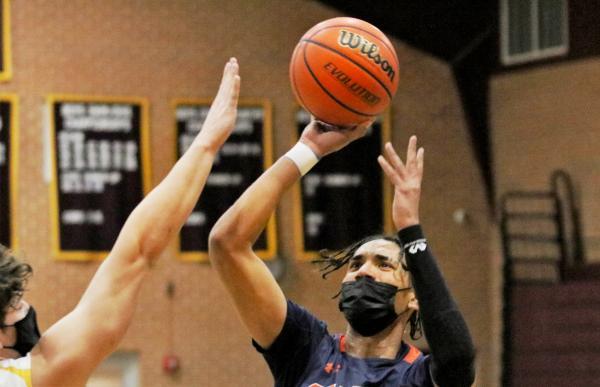 Ruben Cazares (Andy Morales/AZPreps365)
---