Sahuarita over Sunnyside 8-0 as playoffs draw near
March 1, 2021 by Andy Morales, AZPreps365
---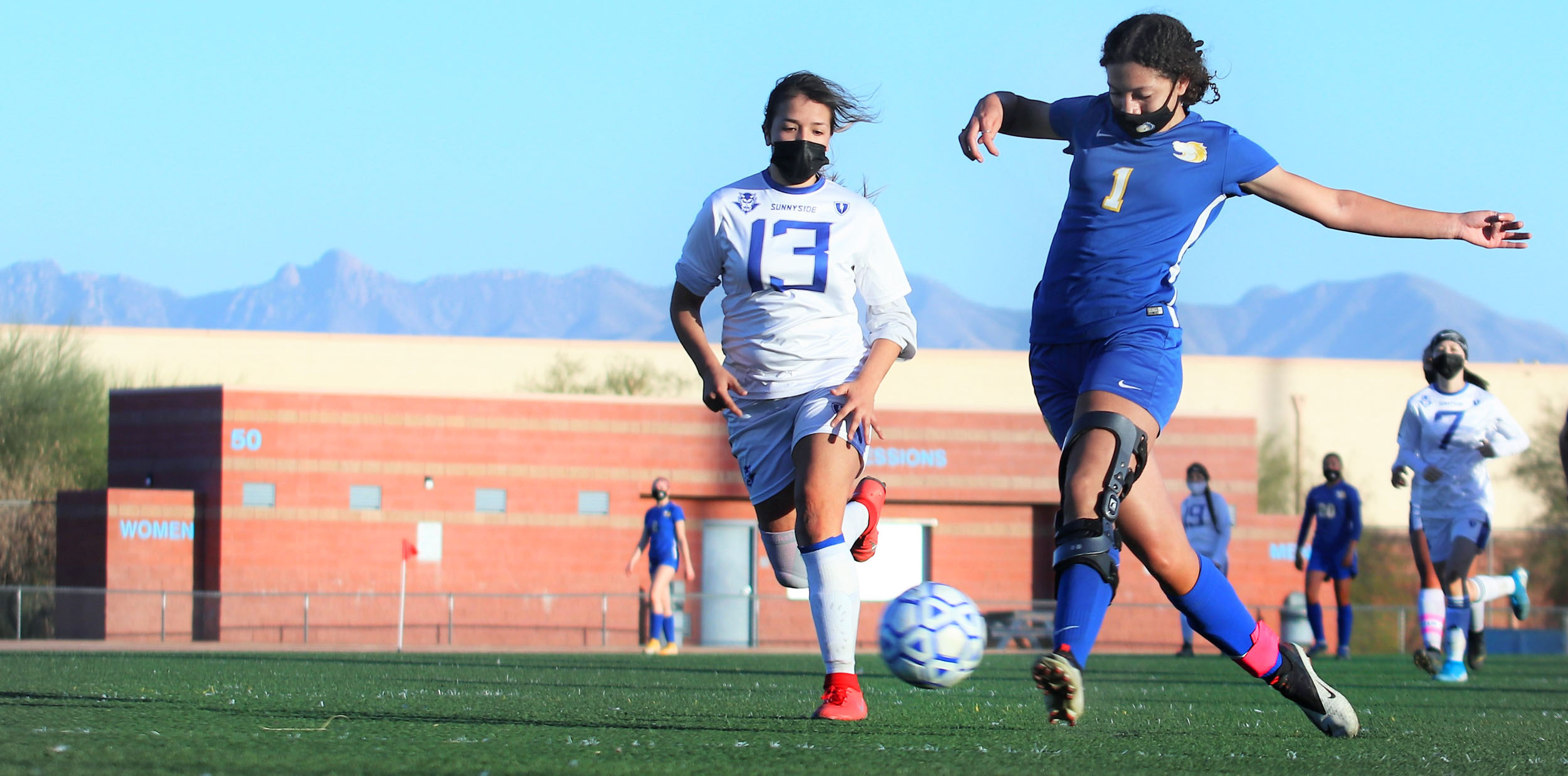 Sahuarita sophomore Sam Wright scored four goals to help lead the Mustangs past Sunnyside 8-0 Monday evening at home. Ranked No. 13 entering the match, Sahuarita is now 7-1 on the year while outscoring opponents 48-2 along the way. The one loss was at No. 6 Walden Grove (6-1) on Feb. 5.
That victory gave Walden Grove the 4A Gila title and the automatic playoff berth that goes with it but the Red Wolves are most certainly in the playoffs regardless as are the Mustangs with one match left on their schedule. No. 11 Sahuaro visits Sahuarita Tuesday night in an important match for both programs as far as playoff seeding goes. The new rankings will be released Tuesday at noon (or 10 am through the azpreps365 app) so both squads should have a better idea of they stand.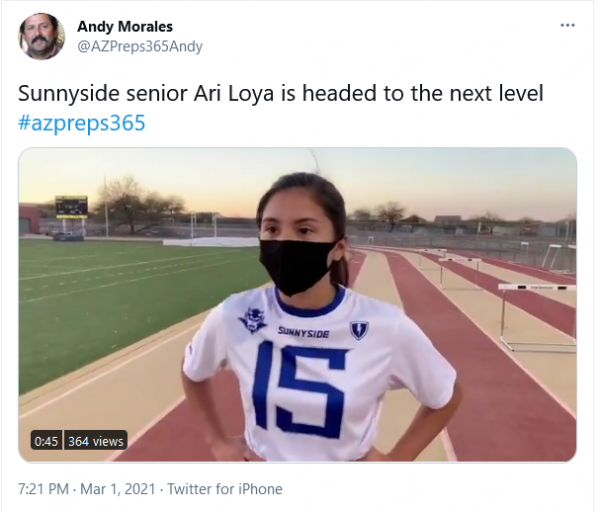 https://twitter.com/AZPreps365Andy/status/1366574330130259968
Sunnyside fell to 2-5 on the year and the team appears too far back in the 5A rankings to qualify for the playoffs at No. 23. Only the 3A Conference approved a play-in tournament this winter to take in teams ranked from 9 to 24. The 4A, 5A and 6A Conferences require a top 16 finish with the 4A Conference granting an automatic berth to the eight region champions.
Wright scored in the 2nd and 5th minute and senior standout Kambria Cash scored in the 17th to make it 3-0. Wright scored again in the 23rd and the 33rd for her four goals and sophomore Rylee Arrington added another goal in the 39th to give the Mustangs a commanding 6-0 lead at the half. Cash scored her second goal in the 45th and senior Gaby Quintero provided the final goal in the 50th. Freshman Kayli Martinez led the Mustangs with 2 assists.
Sunnyside is led by seniors Michelle Dicochea and Ari Loya. Dicochea is headed to Park University and Loya will be playing for Cochise College next year. Blue Devil head coach Joshua Burton loses six seniors to graduation but his roster will be loaded for a few years to come with mostly freshmen and sophomores on hand. This a squad to look out for.
Sahuarita made the jump from 3A to 4A this year after Jim Rawlings led the team to a state runner-up finish last year. It is the highest finish the program has ever had and the team will be tested with Sahuaro before heading off to the state playoffs on Wednesday, March 10.
Wright's four goals puts her at 23 for the year which is the third best in 4A and sixth best for all winter divisions. Cash has 62 in her career after missing her junior season to injury. She will be playing for Grambling in college. Wright has 57 career goals.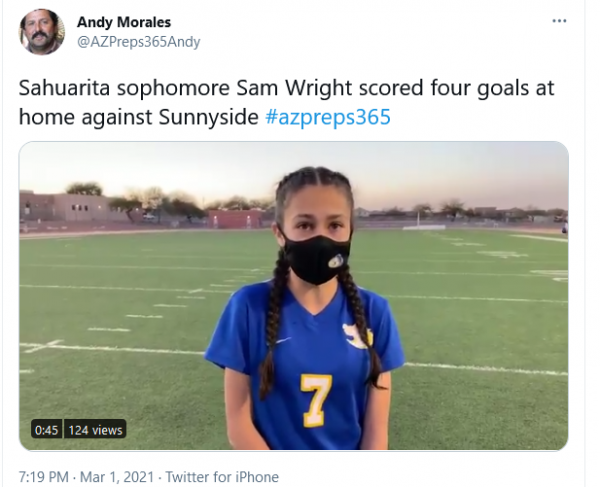 https://twitter.com/AZPreps365Andy/status/1366573831851175939
---