Salpointe over Saguaro 2-0 to advance to the 4A state championship game
March 16, 2021 by Andy Morales, AZPreps365
---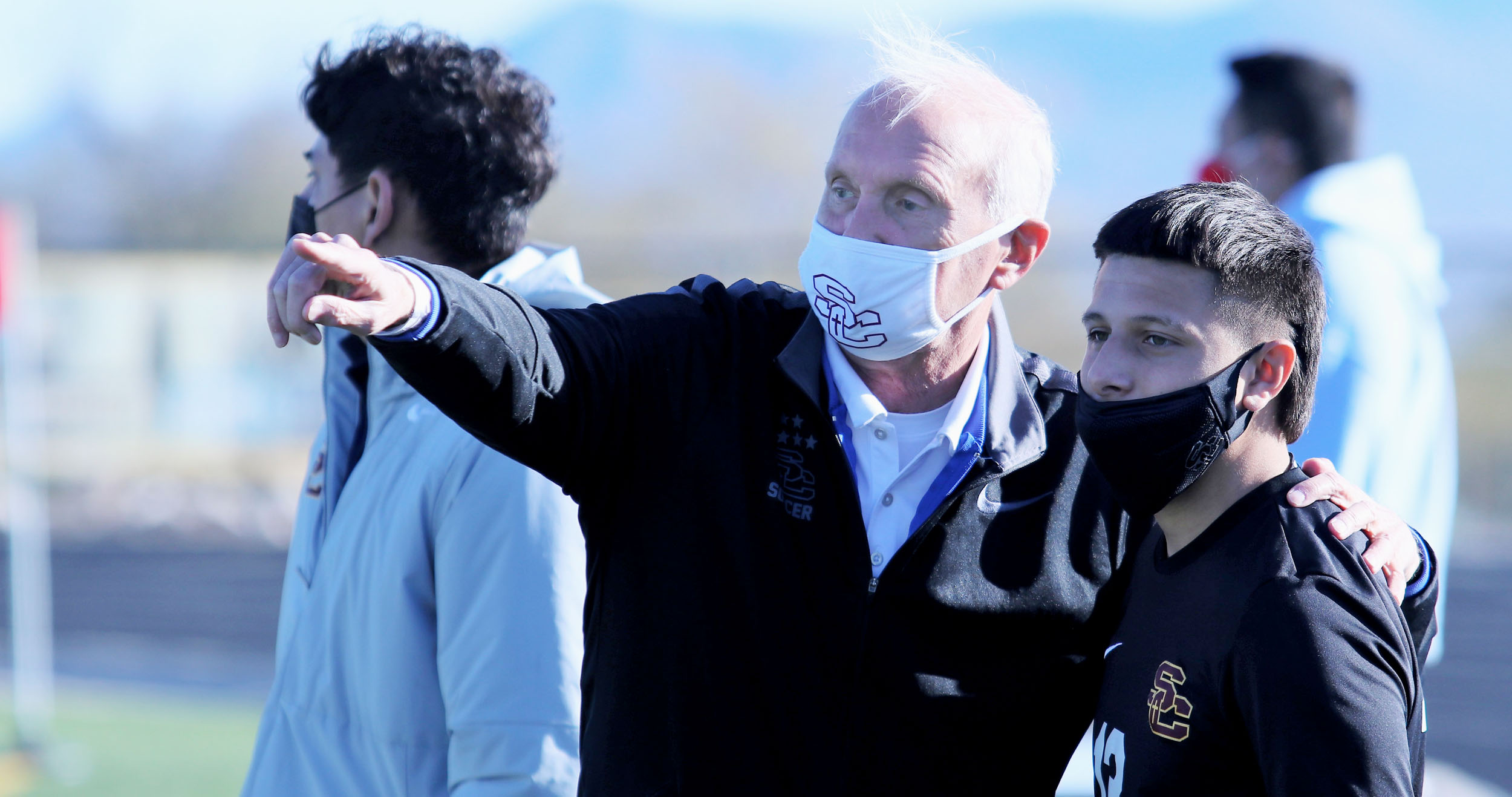 With 698 career wins, 11 trips to the state final and 7 state championships, it's pretty clear legendary Salpointe head coach Wolfgang Weber has given quite a few speeches to his players over the years to prepare them for that one final game. His first state title came in 1985 and his last came in 2019 and he will get another shot after his top-seeded Lancers defeated No. 4 Saguaro 2-0 in the semifinal round of the 4A Conference played at Mountain View Marana on Tuesday.
"Over the years I have become more calm about all this," Weber said. "I want them to not be overwhelmed by the occasion. I remind them it's really just a game."
Many of these athletes have played high level club ball over the years and all of them have played in some of the best high school matches one could hope for and Salpointe will have five players returning from that championship season two years ago but you will not find senior keeper Logan McLoughlin on that list.
McLoughlin shares time with Jr. GK Owen Lynch, and the two have similar stats, but this is McLoughlin's first year with the program. A club soccer standout, McLoughlin wanted to play for his high school before his time ran out.
https://twitter.com/AZPreps365Andy/status/1371993279995072514
Down 2-0 early, the Sabercats found their stride midway through the first half and then poured it on in the 15 minutes or so in the game and it was McLoughlin who came up big with several diving saves to preserve the victory. At 6-foot-2 inches and a long wingspan, he just may have been the difference in his lone year with the Lancers but it all started in the first three minutes.
Sergio Ruiz de Chavez took a shot on goal and Nick Hanus took the rebound and he placed the ball just inside the right pole to put the Lancers up 1-0 in the third minute and then a bit of craziness took place three minutes later.
Chavez placed a corner kick in the pocket where Santiago Ballesteros took it off his head behind a defender to Fernando Garate who was similarly trapped by a defender. Garate was still able to get his forehead on the ball and Ballesteros stayed with the play and kicked Garate's offering home before it hit the ground for the 2-0 lead.
In a game like this, one goal is almost 0-0 but two goals is almost gold.
"This game was worthy of a state final," Weber added. "I think once Saguaro started going we saw an excellent game between two really good teams."
Nagui Sabbagh led the Sabercats to a semifinal match in 2017 as the No. 2 seed but that team ran up against Salpointe and the Lancers came away with a 2-1 victory. Sabbagh retooled his program and slowly built it back into a contender with only six seniors on his current team including team leaders Luka de Faria and Yezan Abu-Isba but he also sports 10 sophomores and freshmen which means the team is likely to be right back next winter, especially with sophomores Anthony Ponce and Luis Rodriguez leading the program in goals.
"We are a very young team but I like how they played like a team," Sabbagh explained. "They stepped up and came back and learned from a loss to Notre Dame and it's because we've learned to do the little things right. I feel we outplayed Salpointe today but we just didn't come out on top."
Such is the game of soccer. Redemption and heartache. The Sabercats entered the state playoffs with a 10-1-1 record with that one loss coming to No. 5 Notre Dame Prep.in early February. The bracket Gods sent the Saints to play at Saguaro in the quarterfinal round and the Sabercats returned the favor with a 1-0 victory in a game with much higher stakes. The heartache comes in games where shots can't find the net and that happened in Marana.
Salpointe is now 13-0-1 on the year and the Lancers will play the winner of No. 2 Prescott and No. 3 Walden Grove in the state championship scheduled for Saturday, March 20. Prescott and Walden Grove are slated to complete their semifinal match on Wednesday night at Scottsdale Christian.
Salpointe defeated Prescott 2-1 in the 2019 state championship game. It's the only state final for the program. The Red Wolves have never been to a state final.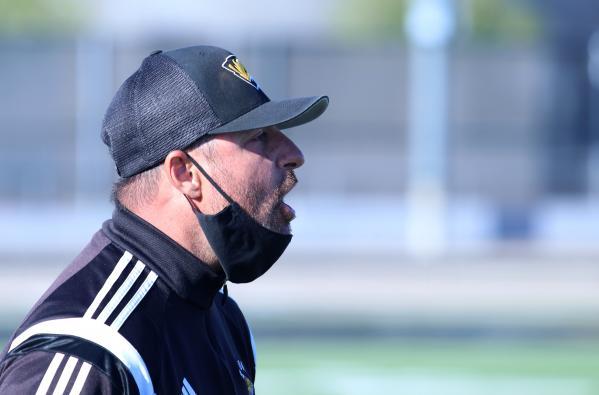 Nagui Sabbagh (Andy Morales/AZPreps365)
---