Safford wins D-III championship
March 18, 2021 by Andy Morales, AZPreps365
---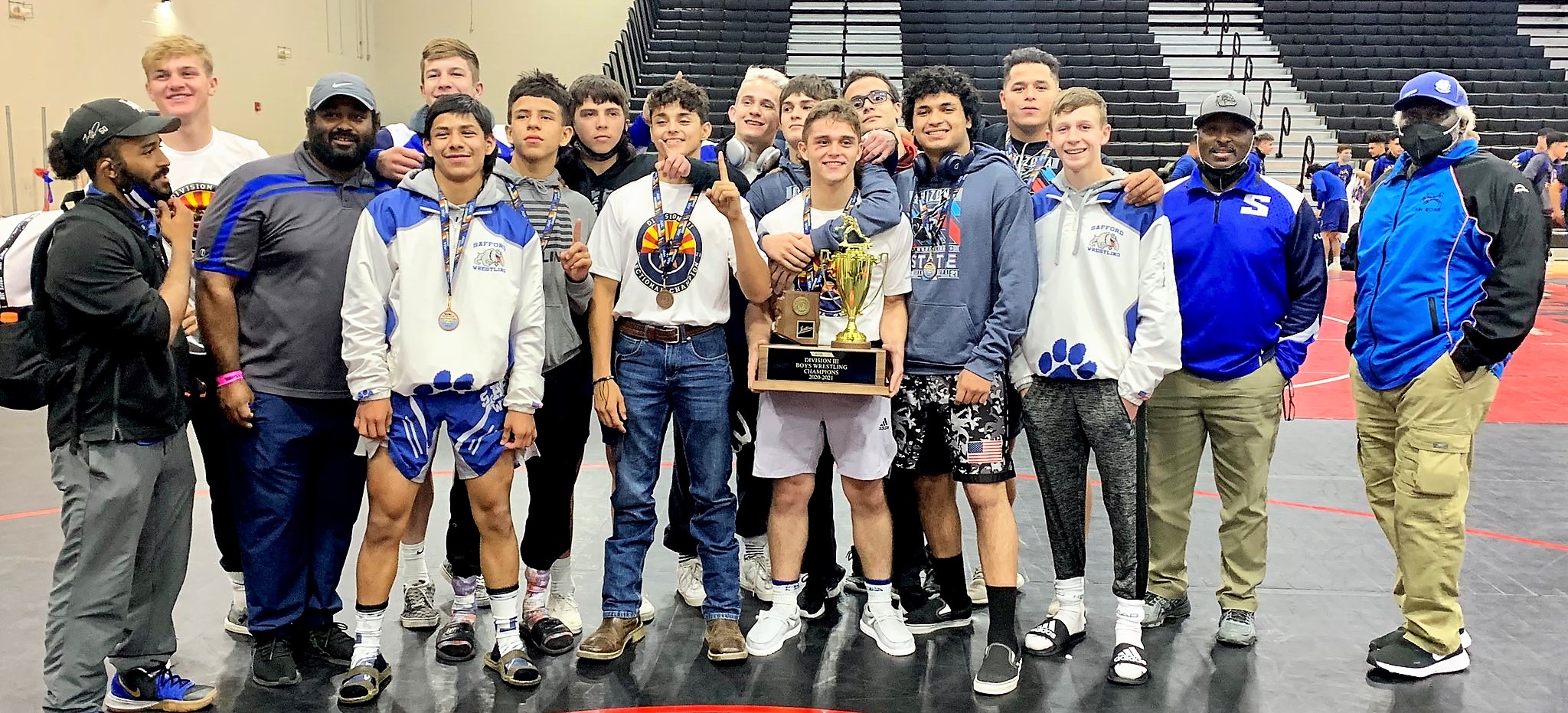 The Safford Bulldogs came into the Division III state tournament as the favorite based on the program's victory over Sahuarita in the Section III tournament held last week in Florence. Safford held Sahuarita off 204 to 183 that day but the Mustangs put in some work Thursday and the Bulldogs found themselves up by a very slim margin of 94 to 92.5 entering the final few rounds of state competition held at Poston Butte High School.
Safford put together a strong showing down the stretch and the team came away with a more comfortable 124 to 109.5 margin over Sahuarita to bring home the ninth team championship for the school and the first since 2016.
Tom Jones led the Bulldogs to their first title in 1977 and then Herman Andrews, Jr. started pumping out a string of trophies in 2005 and he kept on winning them every year after that until 2010. That string of six straight championships remains a record for the smaller programs and only former Sunnyside legends Don Klostreich (8) and Bobby DeBerry (13) had more championships in a row regardless of program size.
Andrews was inducted into the Arizona HS Athletic Coaches Hall of Fame in 2018 after he won his seventh state championship in 2016.
This year, Andrews did it with pure numbers with 13 wrestlers competing which translated into seven medalists including individual state champion Kaleb Cordova. Only a freshman, Cordova won the 145-pound division over Sahuarita senior Gabriel Elias (Dec 4-3).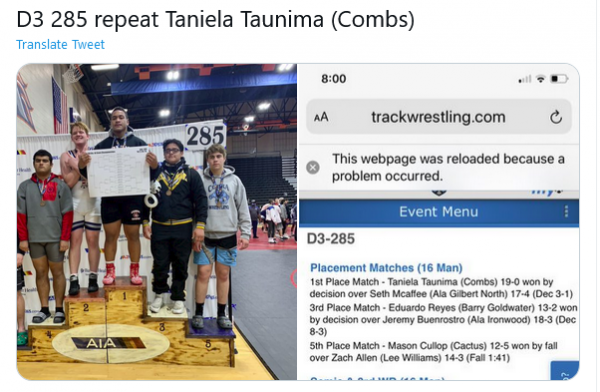 https://twitter.com/AZPreps365Andy/status/1372745453461069827
Sahuarita did not produce an individual champion this year but the Mustangs sent 11 wrestlers to state and six brought home medals including a couple of runner-up finishers in Elias and sophomore Chris Lopez at 126.
Lopez lost to Kai Miller of Mingus Union (Dec 4-2) and Miller was joined by teammates Brody Townsend (106) and Conrad Brady (170) on top of the medal stand. Brady won his second title in a row. The three champions helped lead Mingus to a fourth place spot with 95.5 points.
ALA Gilbert North came in right after Sahuarita with 98 points and the team was led by sophomore Bric Jobe who went undefeated to win the 195 weight class.
Other individual champions were scattered between several teams with senior Cole Housley of Show Low winning at 113, senior Andrew Sweilem of Barry Goldwater winning at 132, sophomore Cooper French of Coconino winning at 138, senior Seth Fernandez of Combs winning at 152, junior Payton Wayman of Lee Williams winning at 160, junior Travis Christianson of Payson winning at 182 and Kellen Gibson of AZ College Prep winning at 220.
Chino Valley senior Colby Evens won the 113 class last year and he won at 120 this year and Combs senior Taniela Taunima won his second championship at 285.
In all, seven of the 14 weight classes were won by seniors. All three of the repeat champions are also seniors so D-III will be the place to be next year if a wrestler wants to break through.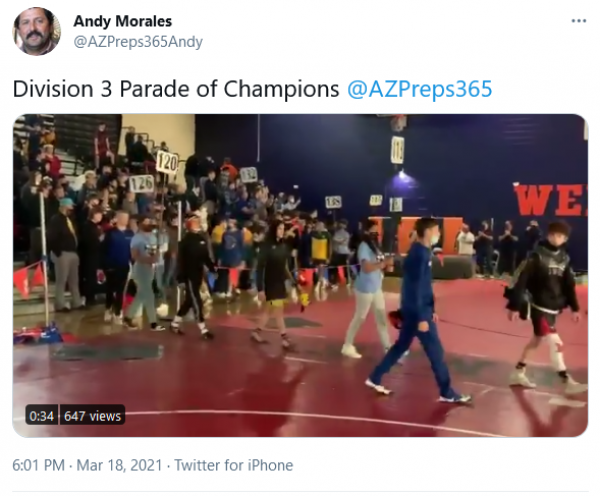 https://twitter.com/AZPreps365Andy/status/1372714802670227457
Official Photos of the event can be found at Paynter's Pics.
---