Storybook ending: Pima wins 2A title with buzzer beater in OT
March 20, 2021 by Jose Garcia, AZPreps365
---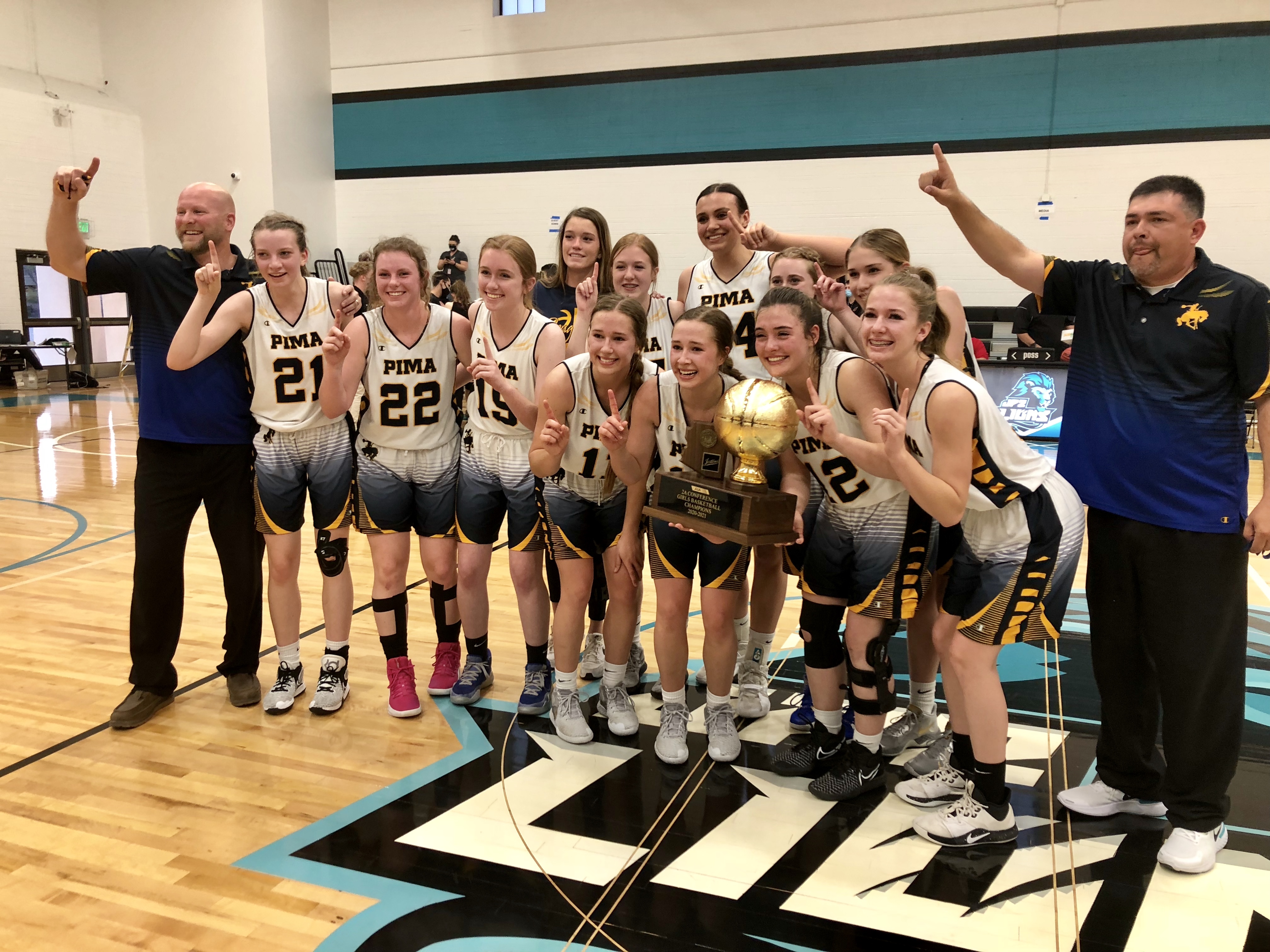 The dream turned into reality for Aubrie Sherwood and her twin sister Ashlie.
As kids, they practiced making final second shots in big games. Don't pinch them, but it finally really happened.
Aubree heaved a three from beyond the top of the arc that hit the glass and then went in, sending Pima home with a 50-48 victory over Sedona Red Rock, the 2A Conference girls basketball championship trophy and its fans to Saint John Paul II's floor to celebrate.
"It's amazing," Aubrie said. "When you are little playing on the playground against Ashlie you're counting down the clock. But this time it happened in real life."
Said her sister/teammate, "I'm so proud of her. I was like, 'Aubrie, you've got to make this.' And I saw the shot go up, and I knew it was going to go in."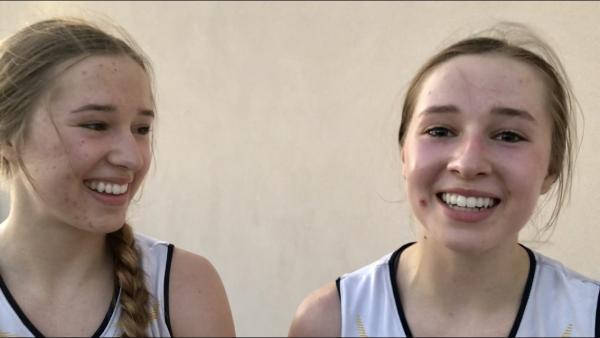 Ashlie Sherwood (left) and her twin sister Aubrie.
With 8.1 seconds left Saturday, the final play was designed for either Aubrie or junior guard Saydee Allred to drive to the basket, Pima coach Roy Corona said.
But Sedona Red Rock pressed full-court, forcing Allred to pass to Aubrie on the game-winning shot from the outside.
"I probably jumped the highest I've ever jumped in my whole life when she (Aubrie) made it," Corona said. "It was awesome."
Pima wasn't exactly jumping for joy at halftime and in the second half.
It trailed by 11 at halftime and then lost its "heart and soul," Nevaeh Grant, the team's only senior, after suffering a knee injury in the third quarter. Grant tried to play in the fourth period but returned to the bench, receiving a warm applause from the crowd as she exited.
But the senior wasn't done contributing.
"She told the girls, 'You can do this,'" Corona said. "And they got fired up."
Pima's inspired play down the stretch forced overtime against a program that was making its first championship appearance.
Sedona Red Rock's pressure and versatility helped it to jump ahead in the first half, when Pima had trouble making threes. One of the Sedona Red Rock's tone setters, Stephanie Medel, made six of her seven shots and finished with 12 points and 10 rebounds.
Sedona Red Rock's coach, Kirk Westervelt, turned his program into a contender with the help of his daughter, Helen, who led her team with 15 points. Nyah Valdez also contributed to Sedona Red Rock's playoff run and made four three pointers Saturday.
Pima also received a balanced effort from its roster, with 6-2 sophomore center Ashlynn Chlarson (13 ponts, 10 boards), Allred (13 points), Ashlie (team-high 12 rebounds, eight points) and Aubrie (10 points) leading the way.
"I have no emotions right now," Corona said. "I don't even know what to say. It's a great feeling. I'm so proud of these girls. They worked all summer through the pandemic. Through the COVID. Not having a season. Getting it back. None of us getting sick and making it through and winning like that. What can you ask for. These girls just proved they are the best in 2A."
Don't be surprised if these two teams meet again in meaningful games next season. Like Pima (21-1), Sedona Red Rock (17-1) will only lose one senior.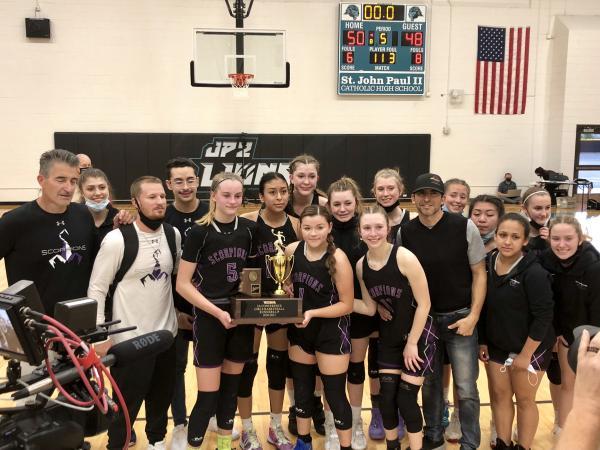 Sedona Red Rock
---