Catalina Foothills is ready for another state run
March 30, 2021 by Andy Morales, AZPreps365
---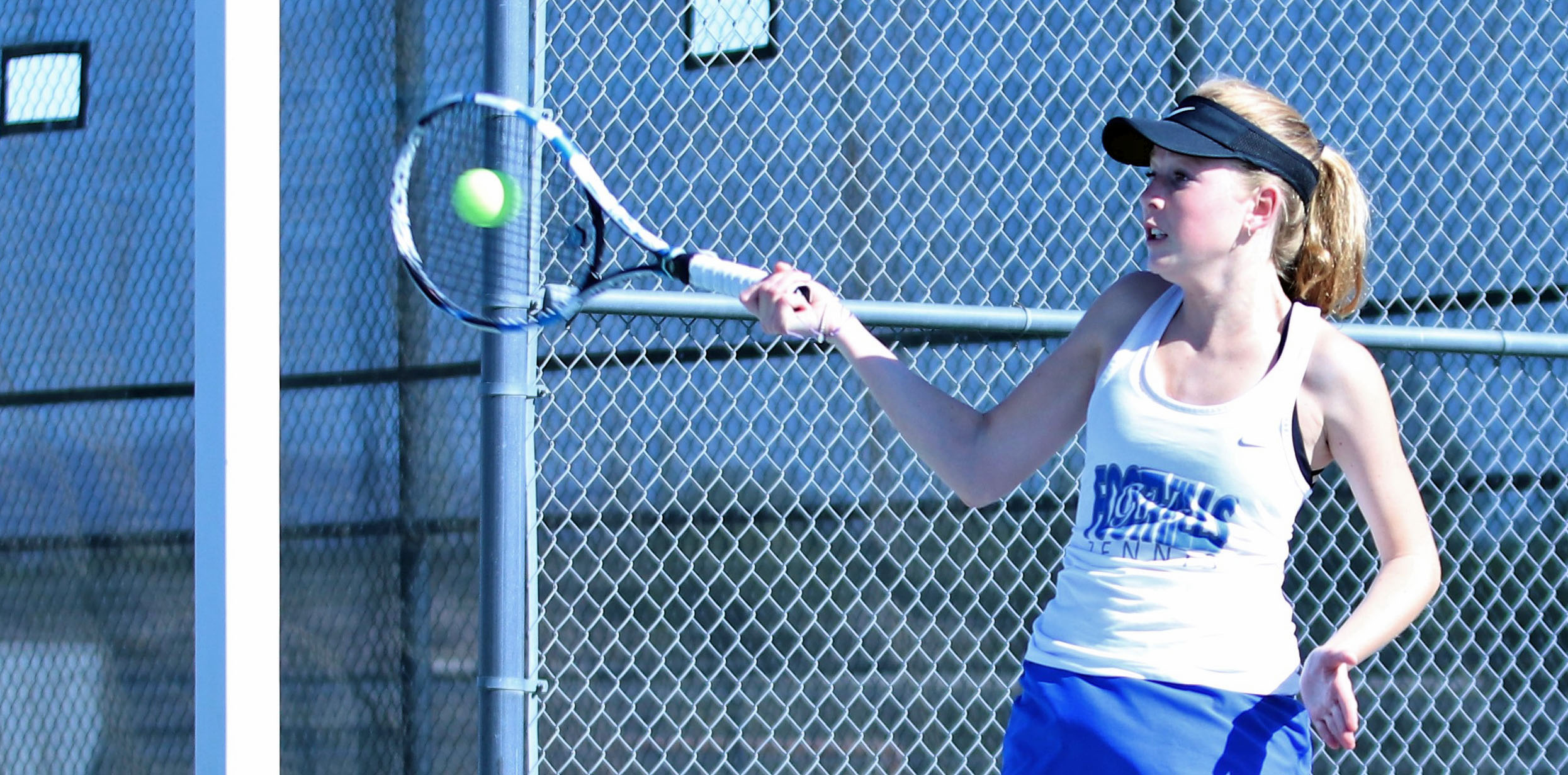 The Catalina Foothills girls were 3-0 when their season was cut short last year at this time. Unable to defend back-to-back Division II state championships from 2018 and 2019, the team turned in their uniforms and the players went about their own way. Legendary head coach Kristie Stevens became the athletic director at Ironwood Ridge the year before after guiding the program to 15 state championships and three runner-up finishes in two decades of work and a lot of questions were left unanswered for the 2020 season.
That 2019 championship squad had no seniors in the rotation but current Catalina Foothills junior Emily Flowers was the singles state champion and her teammate, Annabelle Mulick, took second place. Flowers played on the first court against Mountain View and she follows a long line of champions to occupy that spot. The team is 24-1 in her time there and that includes a current streak of 19 team wins dating back to March 20 of 2019.
Dan Root moved to Tucson from Alexandria, Virginia where he was a youth tennis instructor and high school coach for the past eight years and he has the keys to the program now and the team is moving forward.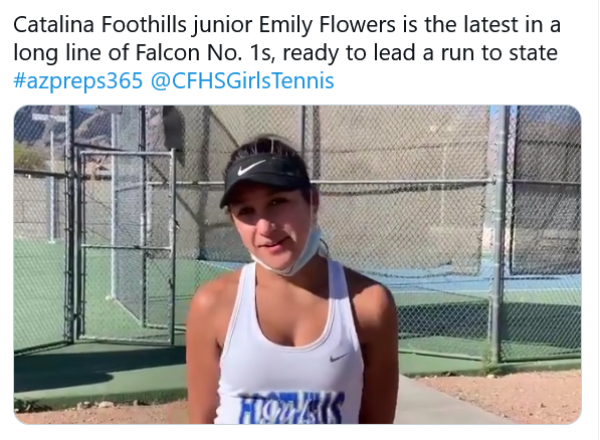 https://twitter.com/AndyMorales8/status/1377041258590334976
The Falcons are 4-0 this spring after the team beat Mountain View Marana 9-0 on Tuesday at home in the first section match of the season. The D-II state championship will feature the top 16 ranked teams but the winner of each of the eight sections will earn an automatic playoff berth. The remaining eight spots will be filled by power-ranking.
The Mountain Lions were 1-1 last spring and longtime head coach Danielle Schroeder got a little emotional while handing out uniforms this year after having the unpleasant job of collecting them from her athletes after only two matches last spring. Schroeder lost two seniors from that team but she has a great one this year in Maya Marchant.
"Maya handled the disappointment last year with grace," Schroeder said. "She is ready to teach all her young teammates and she is the perfect role model. She is the definition of perseverance."
The team dropped to 0-3 this year with the loss but Marchant is a senior on a team filled with five sophomores and two freshmen. The Mountain Lions will host Canyon del Oro (5-0) on Thursday. Catalina Foothills will travel to Walden Grove (0-2) on Wednesday.
The first AIA rankings will be released on Tuesday, April 6.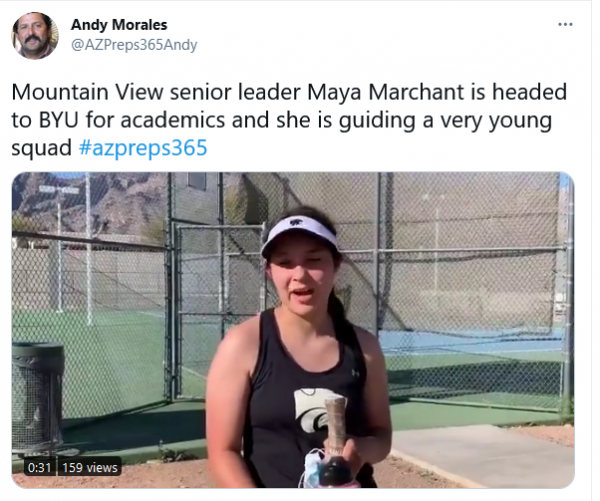 https://twitter.com/AZPreps365Andy/status/1377040350938718213
CATALINA FOOTHILLS 9, MOUNTAIN VIEW 0
Emily Flowers over Maya Marchant, 6-1, 6-0
Abbigail Mulick over Annabelle Gute, 6-0, 6-0
Sophia Silverman over Rachel Johnson, 6-0, 6-0
Serena Hsu over Evelyn Swarts, 6-0, 6-0
Morgan Filer over Rachel Pixley, 6-0, 6-0
Gianna Lampert over vacant, 1-0
Flowers/Mulick over Marchant/Gute, 8-0
Silverman/Filer over Johnson/Swarts, 8-0
Tien Nguyen/Maria Aranguren over Ryleigh Schmude/Pixley, 1-0
---