Campo Verde gets its first win of season over Gilbert
March 31, 2021 by Shawn DePaz, Arizona State University
---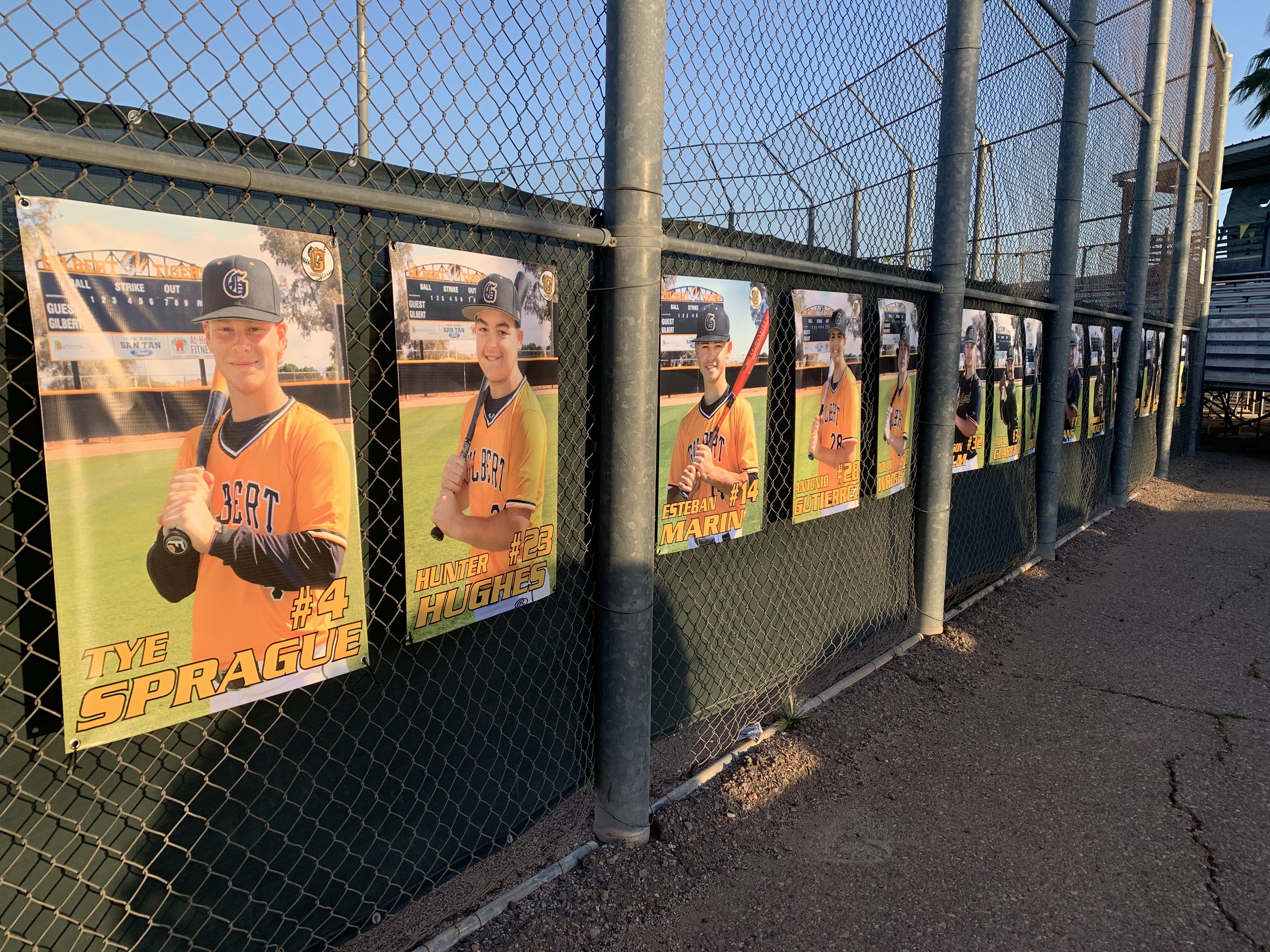 Shawn DePaz is an ASU Cronkite School of Journalism student assigned to cover Gilbert High School for AZPreps365.com
When Campo Verde's baseball team arrived at Gilbert on Tuesday afternoon, first-year head coach Jeff Singer was still looking for the first win of his career. Thanks to strong pitching and a clutch home run, that search is now over.
Coyotes (1-5) starting pitcher Jake King was one of the biggest difference-makers, giving up four runs—three of them earned—off eight hits over six innings pitched. King managed to deliver in the game's biggest moments, escaping bases-loaded situations in the fourth and fifth innings. In both situations, he forced the Tigers (3-3) to ground into a double play to end the inning.
Singer said that a strong pitching performance so deep into the game is exactly what the Coyotes planned for and needed coming into this game.
"That is something we talked about this weekend," Singer said. "We've struggled a little bit on the pitching side and I think [King] kick-started us off this week."
Missed opportunities were ultimately the story of the game for Gilbert. Including those two missed bases-loaded opportunities, the Tigers left 14 runners on base.
Gilbert assistant coach Bryan Scott acted as head coach for Tuesday's game after head coach Matt Gutierrez was ejected from Friday's game against Higley. Scott praised Campo Verde's pitching and defense, but said it came down to his players' lack of execution.
"We think a little differently in those big spots," Scott said. "We're really good at getting on base… we've done that all year long. We just need to have the same mindset, believe in ourselves and be that guy in that big situation."
Gilbert starting pitcher Sean Jeffries pitched well for most of the game. He managed to keep his pitch count relatively low, throwing only 64 pitches over 4.2 innings.
Unfortunately for Jeffries and the Tigers, one pitch in the fifth inning was the difference-maker. Following back-to-back singles, Coyotes designated hitter Ryan Schiefer hit a long drive just over the left field fence for a two out, 3-run home run. Gilbert was unable to make up those three runs, despite a number of strong opportunities to do so.
"I thought [Jeffries] pitched really well," Scott said. "It's easy to say 'that one pitch,' but that one actually really was exactly where he didn't want to put it, and, of course, [Campo Verde] cashed in on it."
The win snapped a five-game losing streak for the Coyotes, a breakthrough that Singer said was only a matter of time.
"They continue to buy into our standard and that's something as a first-year head coach that you can't ask for more from our guys," Singer said. "It takes a lot to come back from five losses and they did a really good job of that and you can just feel the energy that they're progressing and getting better."
Gilbert will play at 3:45 p.m. Wednesday at Desert Mountain (5-1). Campo Verde will host Higley (6-0) at 6:30 p.m. Wednesday.
---