Catalina Foothills avenges loss with 6-3 win over Rincon/UHS
April 7, 2021 by Andy Morales, AZPreps365
---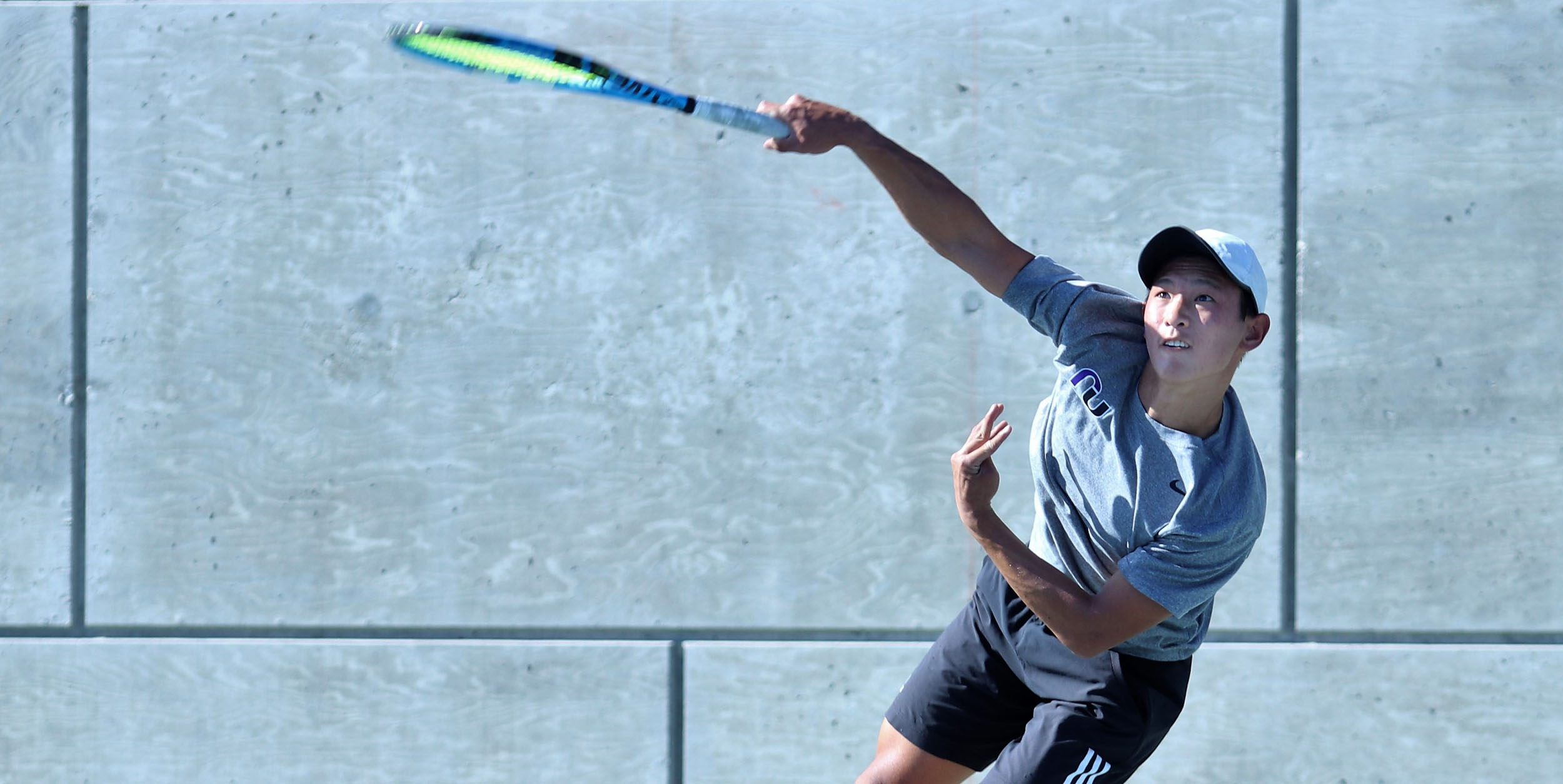 As we first reported, when Rincon/University beat the Catalina Foothills boys tennis team 5-4 on March 25, the victory ended a 110-match streak for the Falcons dating back to a Division II semifinal loss to Ironwood Ridge on May 3, 2013. The streak included six state championships in a row from 2014 to 2019. Former head coach Bill Wright won the first two of those and current head coach Jeffry Bloomberg (78-1) took over in 2016.
The Falcons went without their top two players against Rincon/UHS, in Jared Perry and Jeevaj Bondalapati, and the Rangers took full advantage under head coach Julian Mirano as any top team would. You play who you play and most of the players on both squads are used to the USTA circuit where that adage is true.
The Falcons beat Rincon/UHS 7-2 on March 16 with Perry on the first court and the team rebounded from the March 25 setback by beating the Rangers in the rubber match 6-3 on Wednesday with Perry and Bondalapati present.
Perry missed the March 25 match due to his presence at the Adidas Easter Bowl that was held in Encinitas, California that week and he went up against Ethan Lee on Wednesday. Lee won the D-I state singles championship in 2019 but he was unable to defend his title last year due to the cancelation of the spring season. Lee took second place in 2018 and he was the first athlete from Southern Arizona to reach and win a D-I singles championship since former Salpointe standout Cameron Ahari won the 5A-I title in 2008.
Ahari went on to play for North Carolina and Lee is hoping to make a similar jump with an educational institution after he graduates this spring. Programs such as Yale and Pomona are possibilities for the aspiring doctor.
Lee was at his best last spring but the cancelation ended that run and Lee has been hampered with an injury and preparing for his college career. His appearance against Perry was his first time on the court for the Rangers this year and Perry came out with a 6-0, 6-2 victory to set the tone for the day.
Bondalapati beat William Barrett 6-2, 6-4 but Kieran Black got the Rangers on the board with a 4-6, 6-1 (11-9) win over Hugh Ganem on the third court. Miika Lagat beat Alex Pivniouk 6-4, 6-1 to tie things up 2-2 but Jack Clements beat George Parra 6-1, 6-0 and Krishna Dasika beat Andrew Du 6-0, 6-0 to give the Falcons a 4-2 lead heading to doubles.
Bondalapati and Ganem beat Lagat and Lee 8-6, Black and Barrett beat Pivniouk and Dasika 8-3 and Suraj Shah and Santiago Lietzaw beat Parra and Du 8-6 for the 6-3 margin of victory.
Athletes hoping to compete in singles or doubles competition have to appear in at least 50% of the matches and only the top 32 will be seeded in the state tournament.
Catalina Foothills is 7-1 on the year and the Falcons will host section rival Ironwood Ridge (5-1) on Thursday. Rincon/UHS is 6-3 and the Rangers will travel to Tucson High (2-4) on Thursday.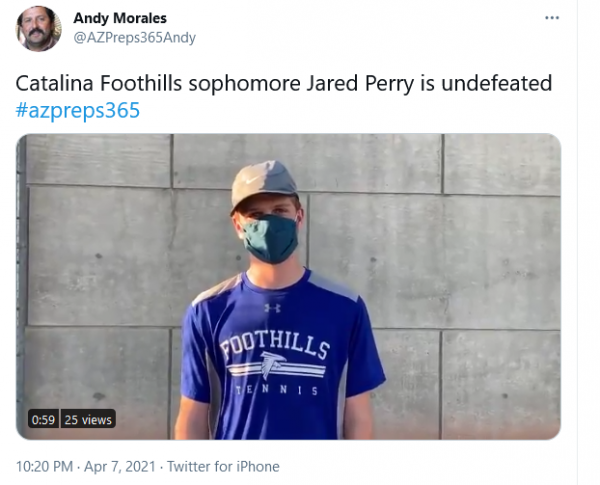 https://twitter.com/AZPreps365Andy/status/1380027722173313029
---