Top-seeded Salpointe advances to D-II quarterfinals after beating Rancho Solano Prep
May 3, 2021 by Andy Morales, AZPreps365
---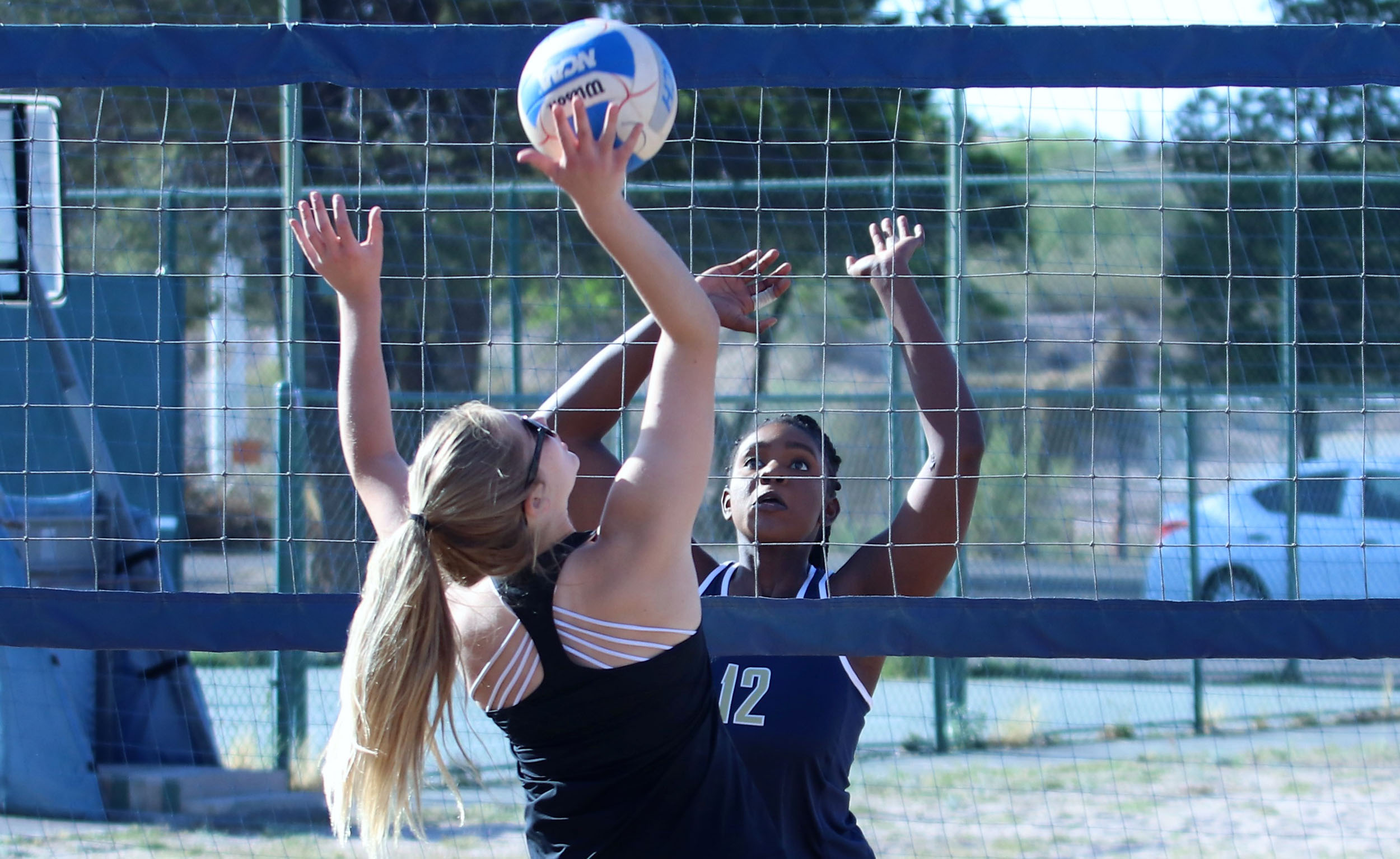 No. 1 Salpointe improved to 12-0 on the year after the Lancers defeated No. 16 Rancho Solano Prep 5-0 on Monday in the first round of the Division II Beach Volleyball playoffs. The Mustangs ended the season with a 4-7 record but the program ended the regular season on a 3-1 run to qualify for the state playoffs. Salpointe will face No. 8 Deer Valley in the quarterfinal round.
The Mustangs won the Division II, Section VII title with a perfect 3-0 record in section play. It's the first time the school made the state playoffs and the team won a program-record four matches to go along with the section championship.
The Lancers took second place in 2016 and former Lancers Alex Parkhurst and Abby Russell won the pairs championship in 2019. Dear Valley is 10-2 on the year and the team got past No. 9 Flagstaff 3-2 to set up the quarterfinal match at Salpointe. Flagstaff beat Deer Valley 3-2 in April.
SALPOINTE 5, RANCHO SOLANO 0
1: SC- Brandy Kishbaugh/Andrea Owens over Amanda Koath/Mehek Sumar (21-4, 21-12)
2: SC- Rylen Bourguet/Emma Hugeback over Kierra Fox/Bela Potocnjak (21-11, 21-16).
3: SC- Francesca Pieroni/Sophia Hernandez over Jessee Stalcup/Ariel Eytan (21-10, 21-4)
4: SC- Megan Muehlebach/Jalynn Ransom over Olivia Schwallier/Elizabeth Orobiyi (21-9, 21-0).
5: SC- Leah Palomares/Gabriella Monge over Taylor Leier/Brea Austerlade (21-8, 21-3).
---