Gilbert Christian High School 2020-2021 golf team
May 12, 2021 by Sienna Oglesby, Gilbert Christian High School
---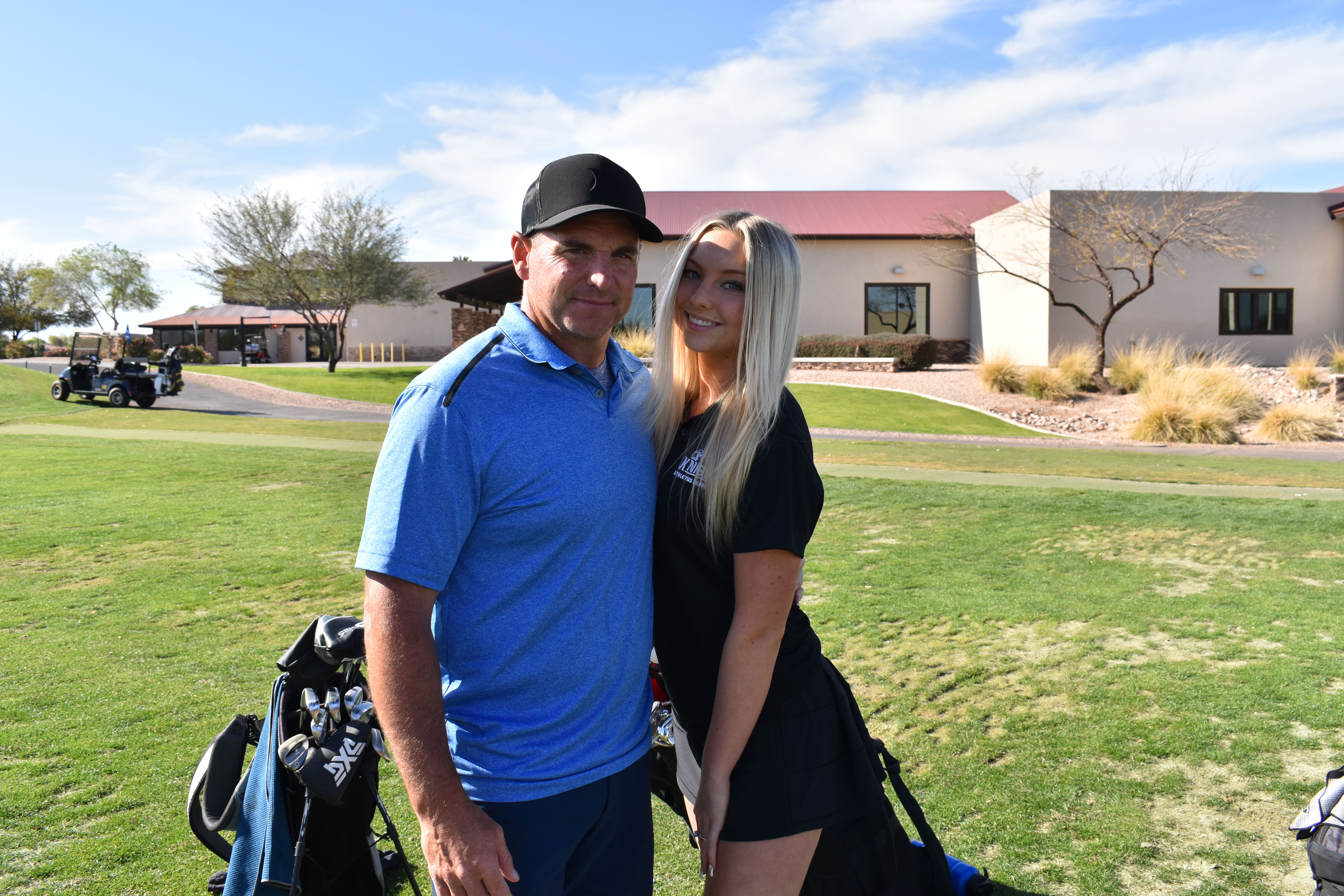 Sienna Oglesby is a journalism student at Gilbert Christian High School assigned to cover high school sports for AZPreps365.com
The Gilbert Christian golf team had a total of eleven meets this season. They are division three section six according to AZ Preps. The coach, Jay Feely, implements lots of strategies and helpful tips for the athletes to do their best. Golf definitely isn't easy and takes a lot of hard work and practices in order to improve with one's game. Coach Feely agrees with this. He brings lots of experience and has much patience for the athletes. This experience and patience helps the athletes to feel at ease, listen well, and be confident that they are learning from one of the best! These pictures highlight their season through their practices.
Sebastian Moreno getting ready to golf.
Ben Jones demonstrating a perfect swing.

Dawson Hammond swinging the club.

PJ Segerstrom getting ready to golf.
Dylan Sharkey getting ready to golf.
Kalysta Kuebler getting ready to golf.
Kaleb Powell swinging the club.
---