Raina Ports leads Ironwood Ridge to victory on opening day
August 17, 2021 by Andy Morales, AZPreps365
---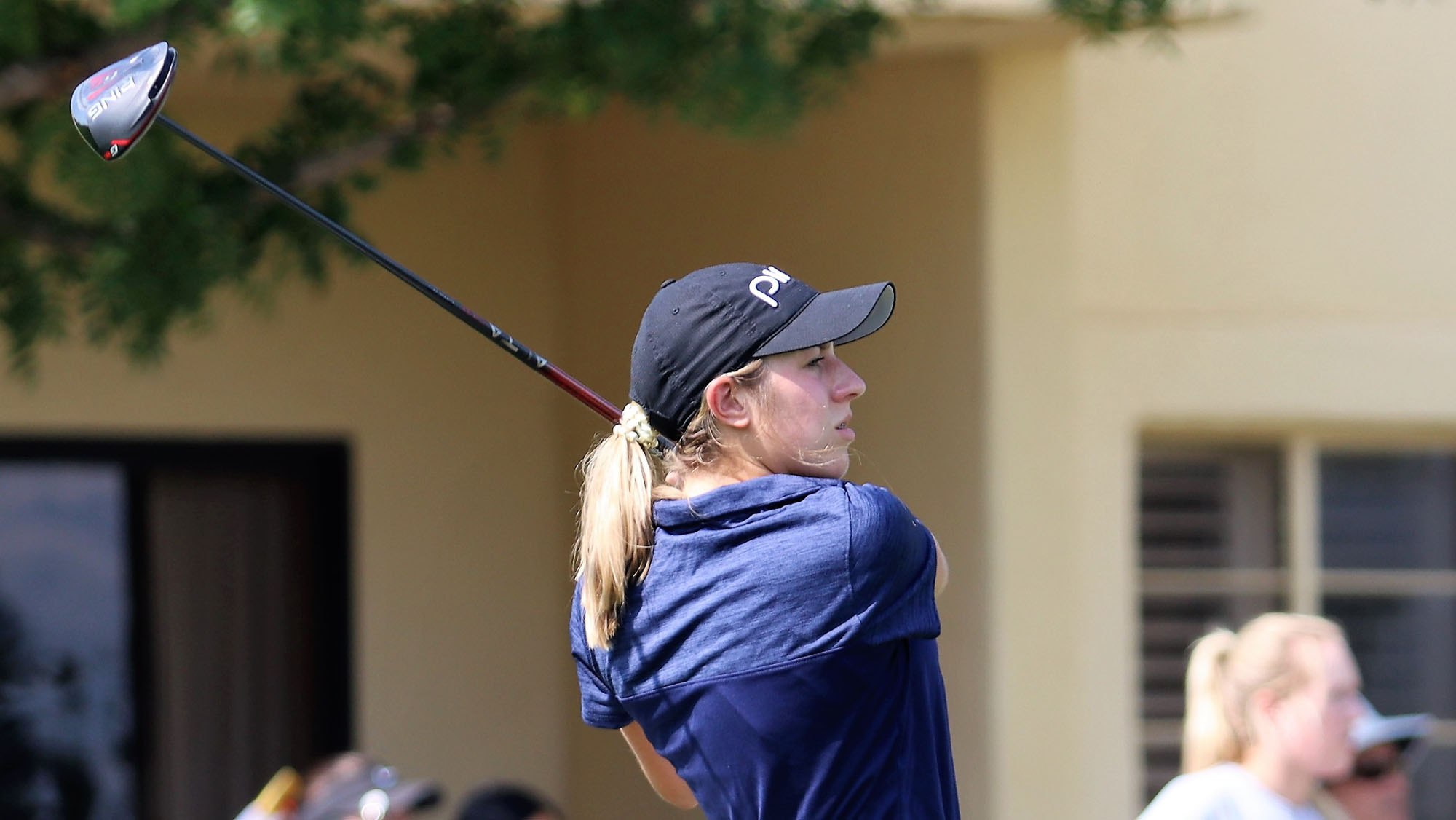 Ironwood Ridge standout senior Raina Ports shot a 2-under-par 34 on the front nine of the Omni Tucson National Catalina Course on Tuesday to lead the Nighthawks (148) to an early victory over Division III/Section I rivals Catalina Foothills (181) and Salpointe (183).
Ports shaved a stroke off her card on the third hole (par 4) and another on the fourth hole (par 3). Salpointe standout Mackenzie McRee lost a shot on the second hole (par 5) but took one back on the next hole and then played steady from there to come in at an even 36.
The Ironwood Ridge girls won the D-II state championship in 2019 and 2020 and are heavy favorites to repeat this year with almost the whole extended team returning including Raina, Zoe Newell and Hannah Ports. The three all came in tied for second place last fall and Celia Schrecker took 12th and Mackenna Brown came in 24th to lead the team to a 2-stroke victory over Cactus Shadows.
As a team, the Ironwood Ridge girls also took sixth place at the National High School Golf Invitational held from June 23-25 at Pinehurst Resort, North Carolina with the five girls mentioned above leading the Nighthawks. Raina Ports took 23rd in the nation with a 15-over 231.
The same five took third in the nation in 2020 with Newell taking 20th with an 18-over 234.
McRee won the AIA state championship as a freshman in 2018 and Salpointe came in 8th place while Catalina Foothills took third. The Falcons lost Libby and Caroline Axen to graduation and the Lancers are looking for a boost when Lily Huether becomes available after the standout transferred from Rincon/University.
INDIVIDUAL RESULTS
Raina Ports, IR: 34 (-2)
Mackenzie McRee, SC: 36
Hannah Ports, IR: 37
Zoe Newell, IR: 37
Susie Gietl, SC: 38
Makenna Brown, IR: 40
Mia Cesarek, CF: 40
Lucy Newell, IR: 40
Rylie Crane, CF: 45
Gina Lee, CF: 47
Akyra Kay, SC: 47
Gabrielle Matty, CF: 49
Charlotte Crowley, SC: 62
Amber Ortiz, CF: 70
---