Jake Myre leads Sabino past Rincon/UHS and Sahuaro
August 18, 2021 by Andy Morales, AZPreps365
---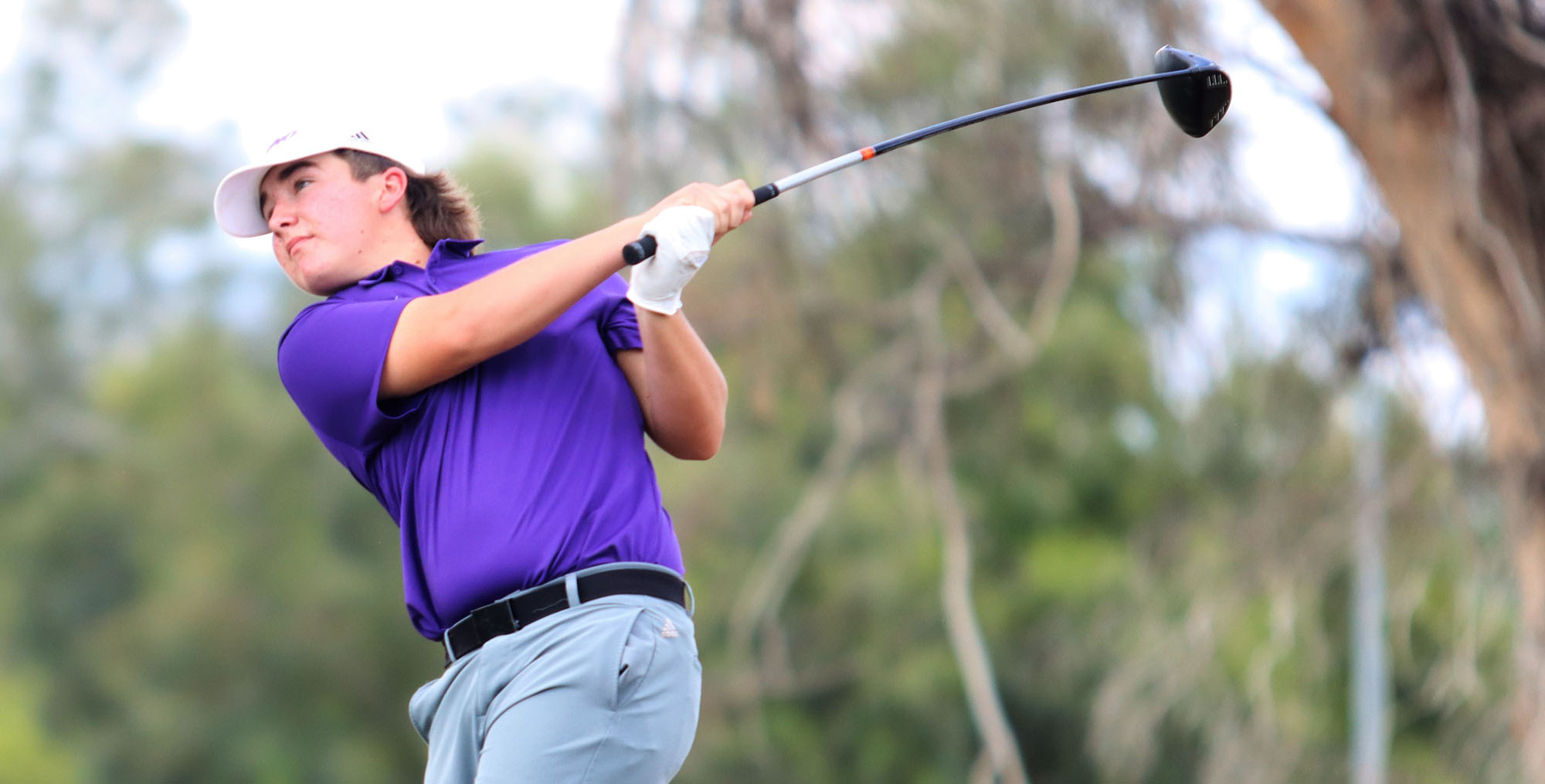 Sabino junior standout Jake Myre shot a 1-under-par 35 to lead the Sabercats (162) to victory over Rincon/University (191) and Sahuaro (285) Wednesday at Randolph North. Sabino took tenth at the Division II state playoffs last year with Myre coming in 21st to lead the Sabercats.
Myre lost a shot on the fourth hole (par 4) Wednesday but he drew even on the seventh (par 4) and he picked up a birdie on the ninth (par 5) for the three stroke lead over his teammate Jackson Rustand who shot an eagle on his last hole to get past Damian Quijada of Rincon/UHS 38 to 39.
The Rangers compete in Division I and the Cougars compete in D-II with Sabino. Sahuaro junior Austin Dillon led his team with a 59 on the front nine.
INDIVIDUAL RESULTS
Jake Myre, SAB: 35
Jackson Rustand: SAB: 38
Damian Quijada, RUH: 39
David Busse: SAB: 44
Francisco Aldan-Sablan, SAB: 45
Griffin Wedman, SAB: 45
Eric Drummond, SAB: 49
Jack Greene, RUH: 50
OJ Rodriguez, RUH: 53
Austin Dillon, SAH: 59
Michael Hatten: SAH: 60
Bryce Drummond, RUH: 61
Joseph Lindsey, SAH: 72
Nham Raymond, SAH: 94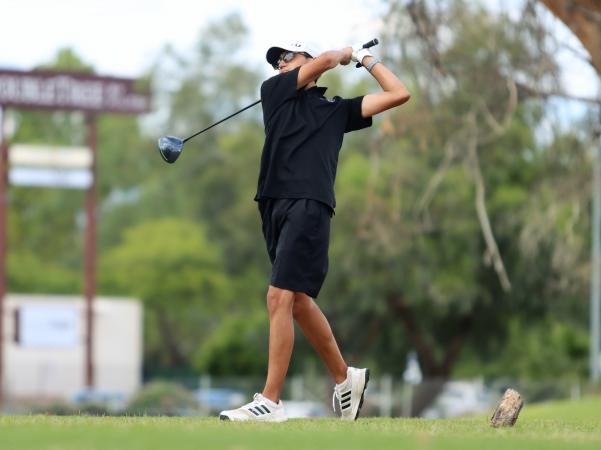 Damian Quijada. (Andy Morales/AZPreps365)
The D-I state playoffs are slated for the Omni Tucson National Catalina Course from Nov. 3-4 and D-II will run on the same course a week earlier from Oct. 27-28. The top 12 teams based on ranking will qualify along with the next 18 individuals not attached to a qualified team. In all, 78 golfers will compete in each division.
---