St. Augustine over The Gregory School 3-0
September 14, 2021 by Andy Morales, AZPreps365
---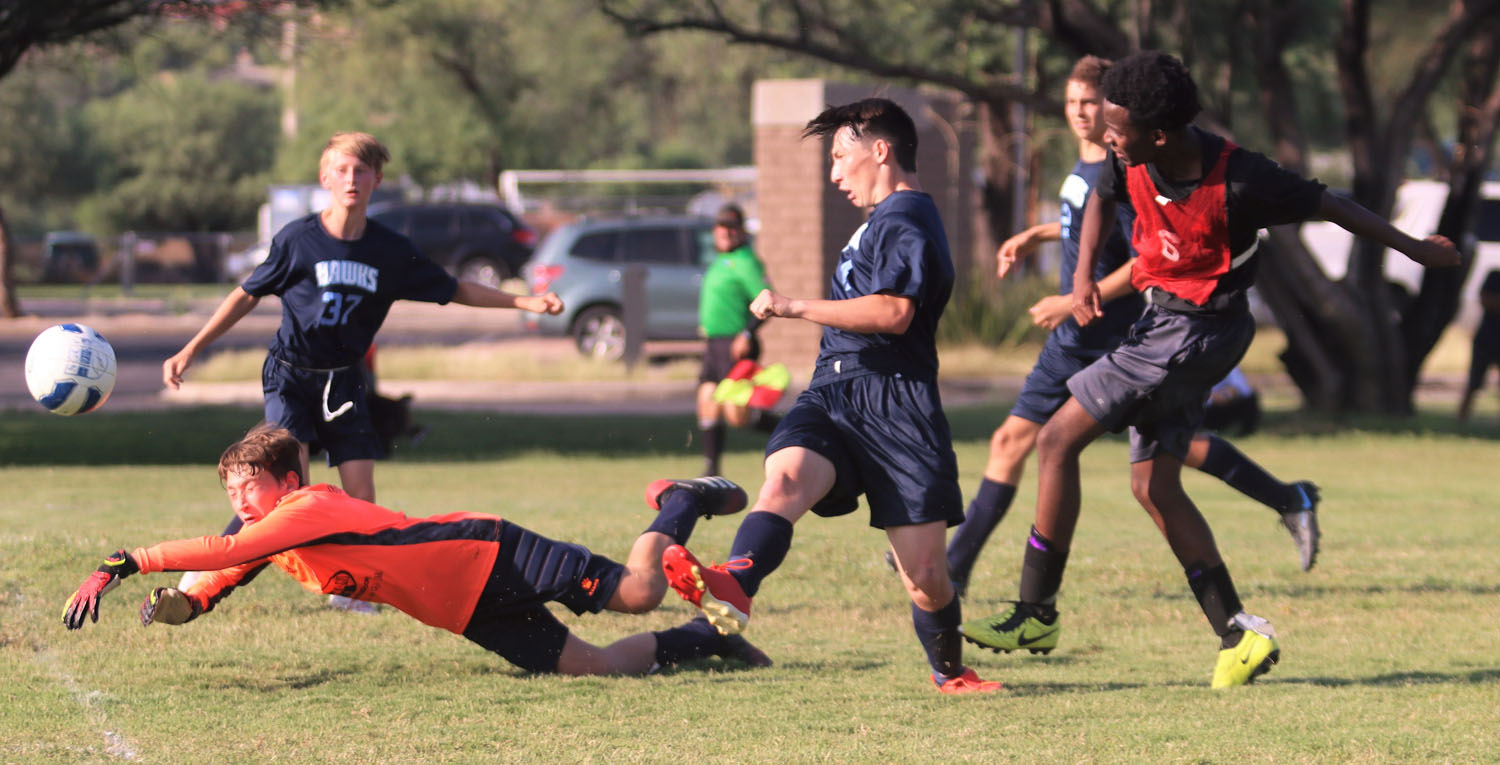 St. Augustine blanked The Gregory School 3-0 Tuesday to improve to 2-0 for the first time in program history but the future looks bright for both programs.
The Wolves collected 22 shots against the Hawks but freshman goalie Brendan Richey was up to the challenge with nine saves and he held the St. Augustine attack at bay until moments into the second half. An own goal put the Hawks down 1-0 in the 41st minute and then Enrique Ruiz hit Narciso Villa to make it 2-0 in the 67th. Jose Aboyte put the game away in the 78th with a shot in front of the goal.
Richey is one of seven freshmen suiting up for the Hawks this fall along with nine sophomores and only three seniors. The Gregory School (0-1) if definitely a team of the future.
"They are young and they work for each other," Hawks head coach Tim Milner explained. "They are growing in all aspects from physicality, endurance and skill level and I'm really excited about the future."
The Wolves have a more even spread of classes except for a dozen sophomores which gives head coach Michael Fontana winnable options this year and also down the road.
"We pulled together and created great chemistry," Fontana said. "We went 0-6 last year and I'm expecting great things from them this year. They are full of fun energy and they did all that on their own, I didn't have to coach it."
The Gregory School collected five shots against St. Augustine.
St. Augustine hosts Leading Edge Academy – Gilbert (1-0) on Wednesday with a couple of home matches slated for next week with the Old Pueblo Soccer Classic planned for the first week of October. The Show Low Invitational is scheduled for this week.
The Hawks are traveling to Madison Highland (3-0) in Phoenix Wednesday and the team is playing a straight schedule this fall without any invitationals with three more home matches scheduled for September and three more to end the season in October.
---