Samuel Johnston wins the Los Mezquites Cross Country Invitational for North Phoenix Prep
September 18, 2021 by Andy Morales, AZPreps365
---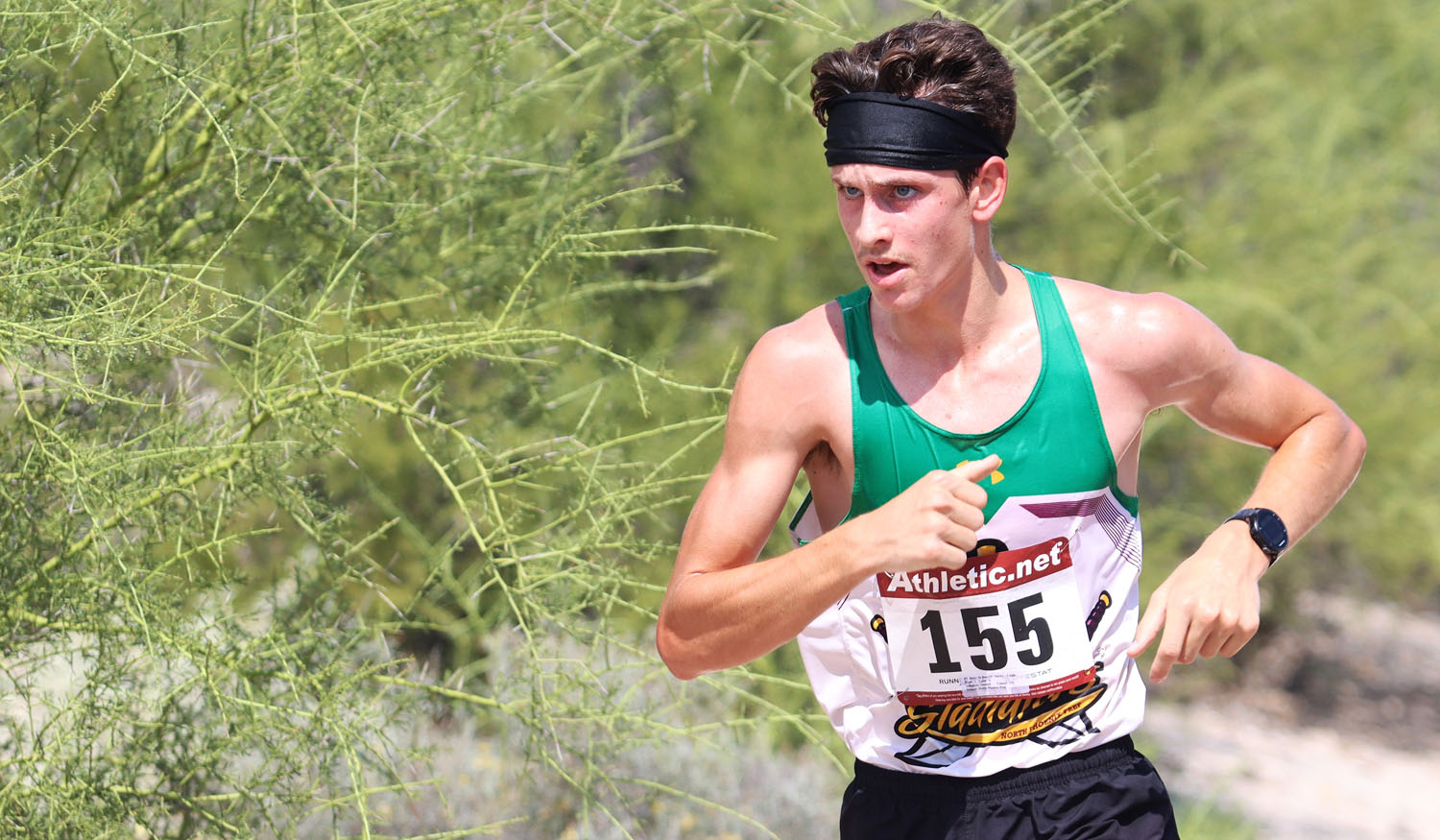 The boys of North Phoenix Prep have won the last three individual Division IV state championships and Samuel Johnston looks to be the next in line with his older brother Ritchie Johnston winning last year in his senior season.
"We're looking for another shot at state. We have myself and Thomas (Kosca) coming in and we are trying to battle it up for first," Johnston explained. Jonah (Pearson) is looking for a top three finish and we're trying to get the rest of the boys to come along."
Johnston showed some of his ability Saturday at the Los Mezquites Invitational held at Kennedy Park in Tucson. He came in with a time of 17:01.7 with Kosca taking second at 17:32.1. Rio Rico standout Jorge Trujillo took third place with a time of 17:54.4.
Thatcher put together the team effort on the boy's side for the championship, edging North Phoenix Prep 64 to 65. Sunnyside took third with 100 points.
"Everyone went out hard," Johnston added. "It was good to be able to stay with some guys. After that it started to pick up, it got hot, it got challenging but everyone decided to push through it. We all pushed really hard and we did really well."
The Thatcher boys took sixth place in D-III last year.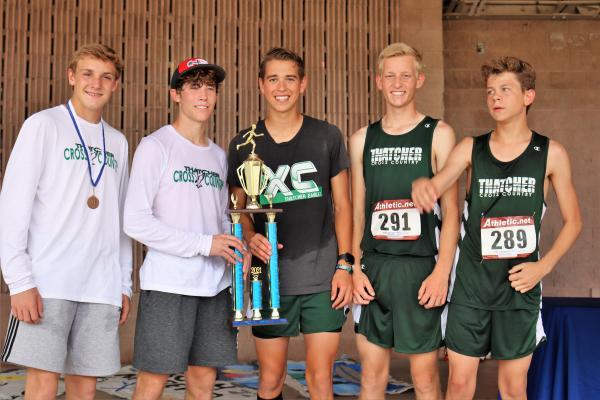 Thatcher boys. (Andy Morales/AZPreps365)
---