Titans prepare for volleyball battle with Chargers
October 11, 2021 by Jrmi Lindsay, Arizona State University
---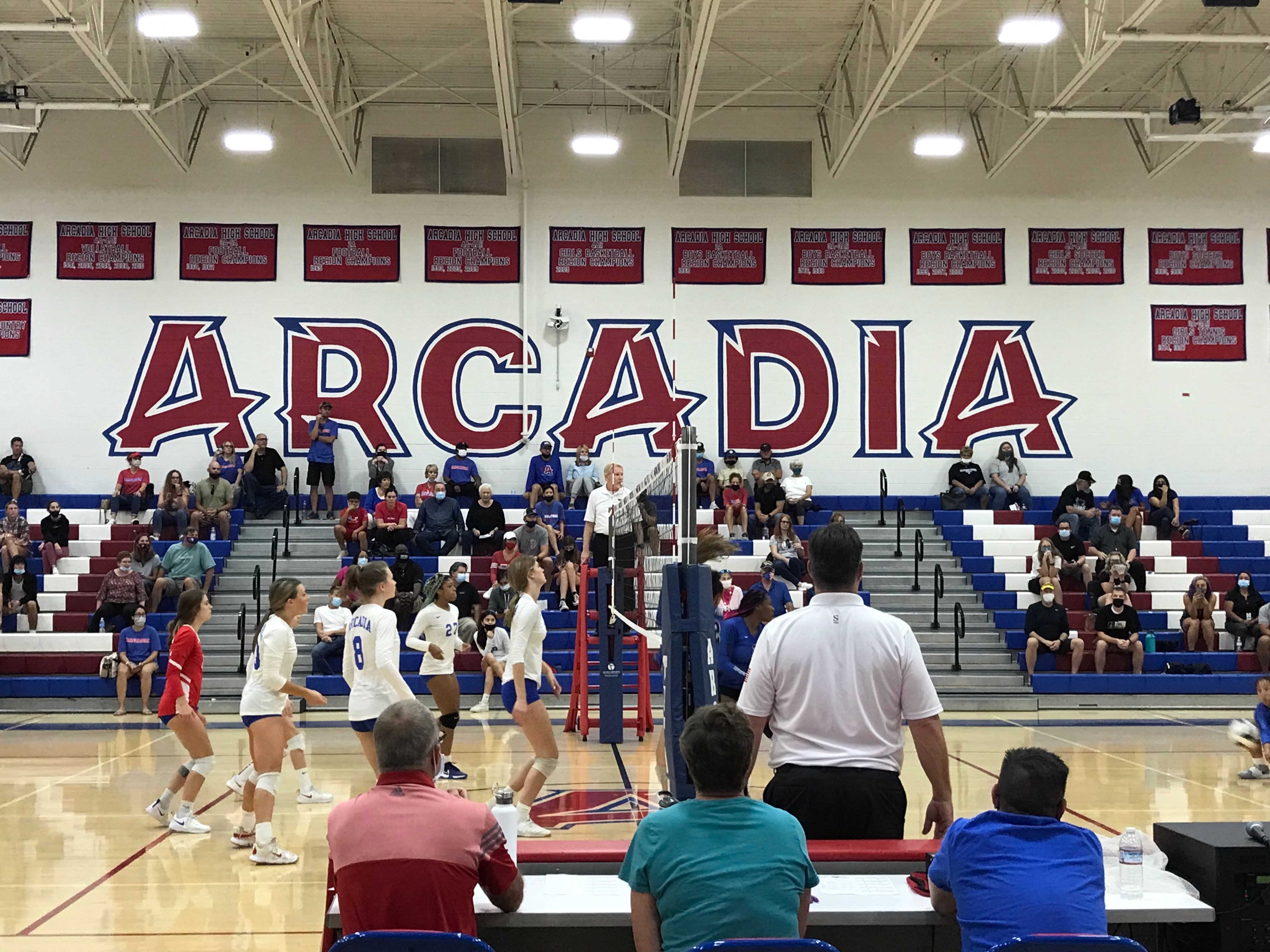 Jrmi Lindsay is an ASU Cronkite School of Journalism student assigned to cover Arcadia High School for AZPreps365.com.
The Arcadia Titans will host the McClintock Chargers on Tuesday, Oct. 12, 2021 in varsity volleyball. This is the first conference meeting between the two teams, and will likely shape and clear up playoff standings with only a handful of games left to play in the season.
The Titans, who are 7-3 on the season, are also 1-2 in their region games, will want to continue their hot start by capturing a win against the visiting Chargers.
As for the Chargers, they are 5-6 overall with an 0-4 region record. The Chargers will look to bounce back to .500 with a win following a loss from Paradise Valley on Sept. 30. Both teams, however, are coming off a "bye" week as either side looks to capitalize with a win due to additional rest and more preparation.
Ally Bolden, outside hitter for the Titans, stated, "I think it gives us time to rethink and reset because a lot of us are tired, it's been a long week, and we want to rest our bodies so we're fully ready [for the] next game."
This will be the third meeting between the Titans and Chargers, as Arcadia has won the last two times they've played since joining the Northwest Valley region back in 2020. Assistant coach Adrian Chang had this to say about McClintock's game plan, "Their tempo for their game is a slightly slower tempo, just make sure we stay focus, stay true to our game and not letting another team dictate the pace of the game." The Chargers look to get their first win against Arcadia, as they've been shut out in both meetings 3-0.
During Wednesday's practice, two Arcadia players, Taylor Soule and Zoe Leonard, who both play outside hitter for the Titans, were seen with limited reps. Taylor's injury is a bruised shoulder it occurred when diving for a ball and Zoe tweaked her ankle during practice. But Arcadia head coach Jackie Bunker said they expect both Soule and Leonard to play come Tuesday.
Despite having injuries, Bunker still has the Titans attacking practice the same.
"We prepare the same for every game to help minimize stress, pressure because if you prepare differently, that can create stress," Bunker said. "[We'll] watch some film, focus on our strengths."
---