Ironwood Ridge wins third championship in a row
October 26, 2021 by Andy Morales, AZPreps365
---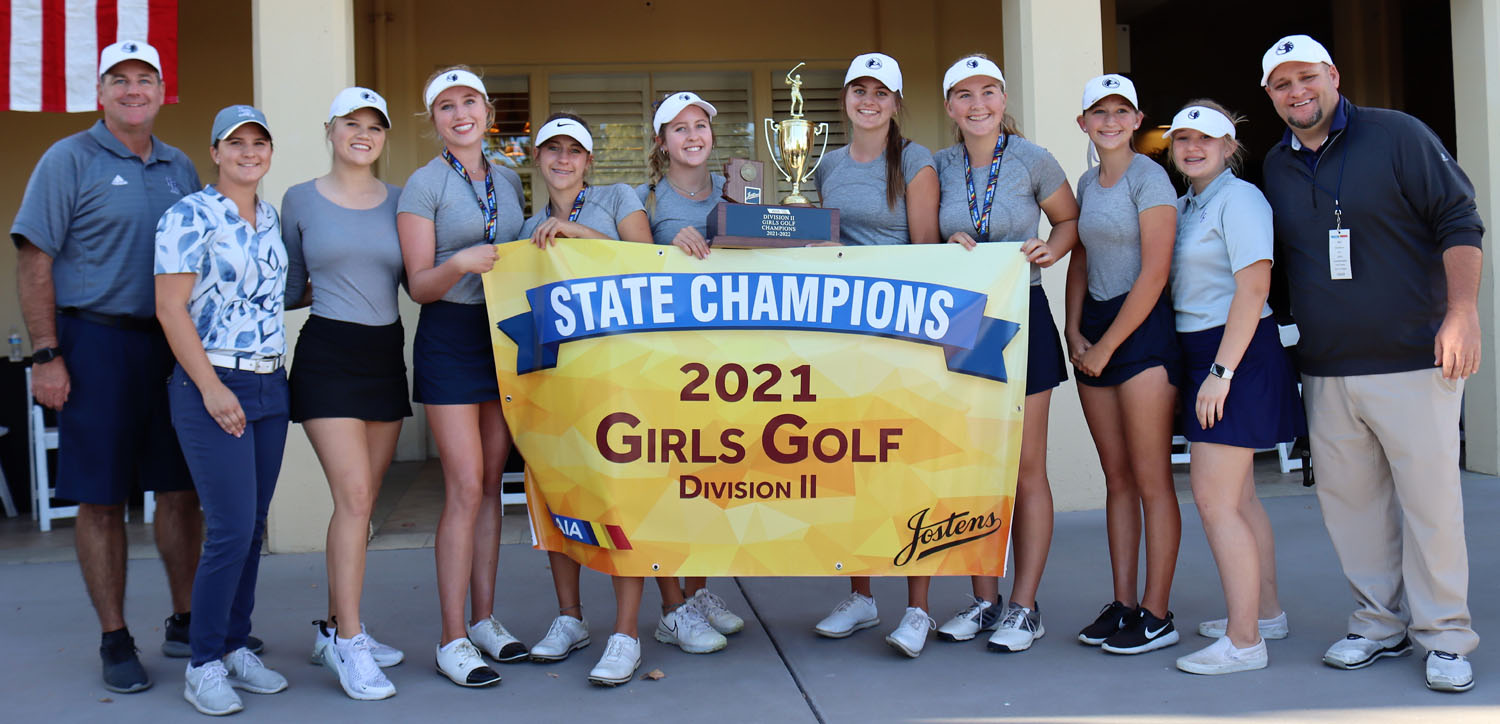 NOTE: Mark Jones of MaxPreps gallery
Ironwood Ridge entered the final round of the 2021 Division II State Championship up by only one stroke over Section I rival Salpointe but the Nighthawks put together an incredible final day that saw the program finish ahead of the Lancers 573 to 588. The 1-under-par second round of 283, and the 15-stroke victory, helped the Nighthawks win their third state title in a row Tuesday at the Omni Tucson National.
Ironwood Ridge became the first team from Southern Arizona to win three titles in a row and only Central (1965-1967), Chaparral (1999-2002), Cactus Shadows (2016-2018) and numerous Xavier teams have ever recorded state championship streaks of three or more in a row in the state. Xavier did it three times with championship streaks of 8, 12 and 16 in its history.
The Lancers won back-to-back state titles in 2011 and 2012 and the runner-up finish this year is the first for the program since 2003. Cactus Shadows took third place, two strokes behind Salpointe at 590. This is the first time the Falcons have not won a state championship or come in second place since 2016.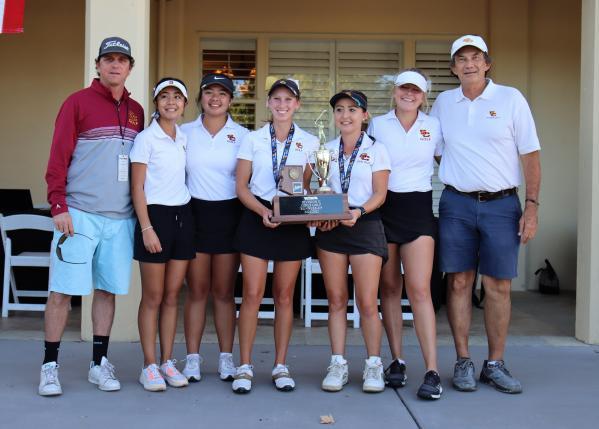 Salpointe. (Andy Morales/AZPreps365)
Salpointe senior Mackenzie McRee picked up her second individual title thanks to a 3-under 138 to hold off Makenzie Cooper of Canyon View (140) and Marley Moncada of Cienega (140). McRee won the 2018 state title as a freshman and there will be no returning champions next fall. Cooper and Moncada are also seniors and they were followed by another senior in Salpointe standout Susie Gietl (141) and Desert Edge junior Evan Heinz (141).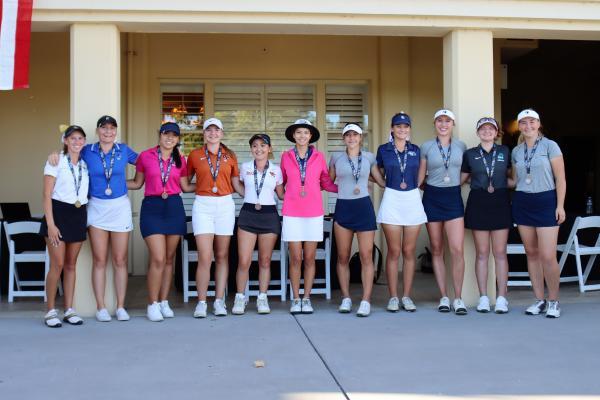 Top ten finishers from left to right. (Andy Morales/AZPreps365)
The rest of the top ten individuals included Ironwood Ridge senior Raina Ports (142), Cactus Shadows senior Chloe Tarkany (142) and Cactus Shadows junior Paige Hammarstrom (142). Ironwood Ridge senior Celia Schrecker (143), Ironwood Ridge junior Zoe Newell (143) and St. John Paull II freshman Kaitlyn Helm (143) rounded out the top ten finishers.
Hammarstrom led the field by two strokes after the first round on Monday but McRee recorded four birdies on Tuesday to help erase the deficit. Heinz, Hammarstrom, Helm and Newell will be favorites next fall and that group with include Salpointe sophomore Lily Huether (145) and Ironwood Ridge freshman Lucy Newell who did not make the tournament because the Nighthawks were at their limit of five golfers.
Huether helped lead Rincon/University to the D-I state playoffs for the first time in a dozen years as a freshman but she transferred over to Salpointe over the spring. Moncada's runner-up finish is the highest for the Bobcats since Jordan Carter and former Catalina Foothills standout Laura Jacobzenski finished in a tie for the top spot in 2010. Moncada commited to play for New Mexico State recently.
The Ironwood Ridge seniors, including Hannah Ports (146) and Makenna Brown (151), have also commited to play at the next level but those commitments will be revealed during the signing period. Tarkany will be playing for Belmont.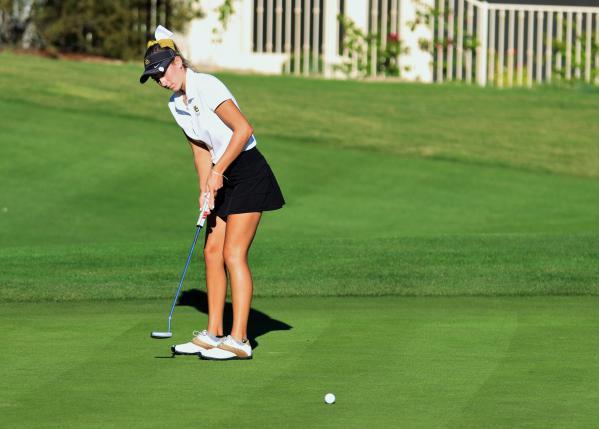 Mackenzie McRee. (Andy Morales/AZPreps365)
---