Basha badminton loses heartbreaker in state quarterfinals
October 26, 2021 by Philip Leavell, Arizona State University
---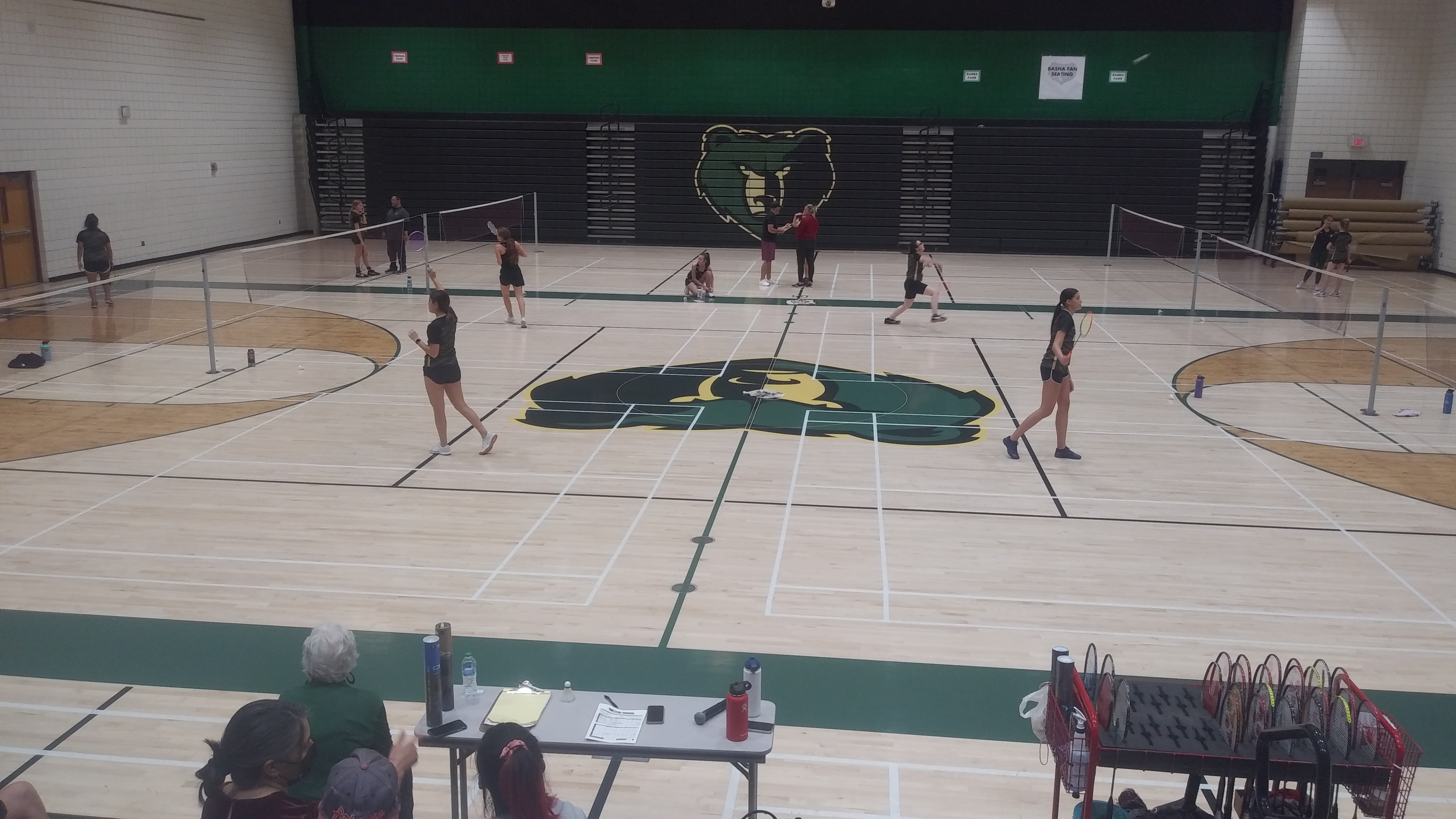 Philip Leavell is an ASU Cronkite School of Journalism student assigned to cover Basha High School for AZPreps365.com
CHANDLER-- It was out. Basha's return was inches too far. The Red Mountain fans leaped out of the bleachers while the Basha fans sat stunned. The left side of the gym was full of cheers and hugs while the home fans started to pace with solemn faces.
The number-four seed Basha High School had been tied 4-4 with fifth-seeded Red Mountain High School. Basha's season was in the hands of Aubriella Whisler and Sydney Johnson. The doubles pair had won the first set of their match 23-21 after trailing 20-18. They dropped the second set 21-18. The third and final set would determine which team would earn the coveted fifth point that sealed a ticket to the semifinals.
Ahead 10-5 at the beginning of the set, Whisler and Johnson were only 11 points away from victory. However, after a few mistakes, and a five-point run by Red Mountain, the teams were again tied. The battle continued and the match remained knotted at 19-19. Basha's next two returns flew past the baseline giving Red Mountain a 21-19 victory.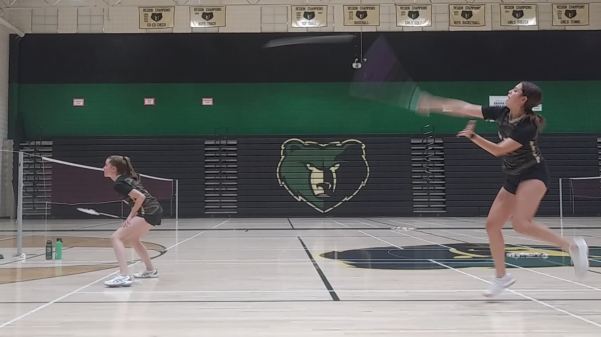 Aubriella Whisler hits the birdie past her teammate Sydney Johnson for a score in the final set (Philip Leavell/AZPreps365)
"Anything can happen on any given day, and anybody can win," Basha coach Warren Mee said. "There's always going to be a winner. There's always going to be a loser. As long as you know that you put your heart into it and put all your effort into it, you should be proud of yourself."
The Bears and Mountain Lions each won three singles matches. Jordyn Mee won 21-10, 21-5. Allie Ferin won 19-21, 21-19, 21-10. Tricia Despain won 21-10, 21-6. Aubriella Whisler lost 11-21, 9-21. Sydney Flores lost 10-21, 7-21. Sydney Johnson lost 21-10, 12-21, 16-21.
Because neither team had yet scored five points, the competition continued into the doubles matches. Mee and Flores won 21-17, 22-20. Ferin and Despain lost 10-21, 20-22. Then came Whisler and Johnson's decisive match.
"I think it was a positive learning experience," said Coach Mee. "We're going to learn from our mistakes. Hopefully, we'll be better prepared next time."
This marks the end of a successful season for the Bears. Basha finished 12-2 in the regular season, losing only to the first-ranked Chaparral and second-ranked Perry. Jordyn Mee and Sydney Flores also finished third in the state doubles badminton tournament last Saturday.
Whisler, Flores, and Ferin will all graduate next spring. Juniors Despain and Johnson as well as sophomore Jordyn Mee will return next season. Their summer badminton camp will begin in early June with practices three days a week.
Red Mountain will play Chaparral in the semifinals tomorrow.
---