Hamilton dominated the field and Vincent Cervantes led the way
November 4, 2021 by Andy Morales, AZPreps365
---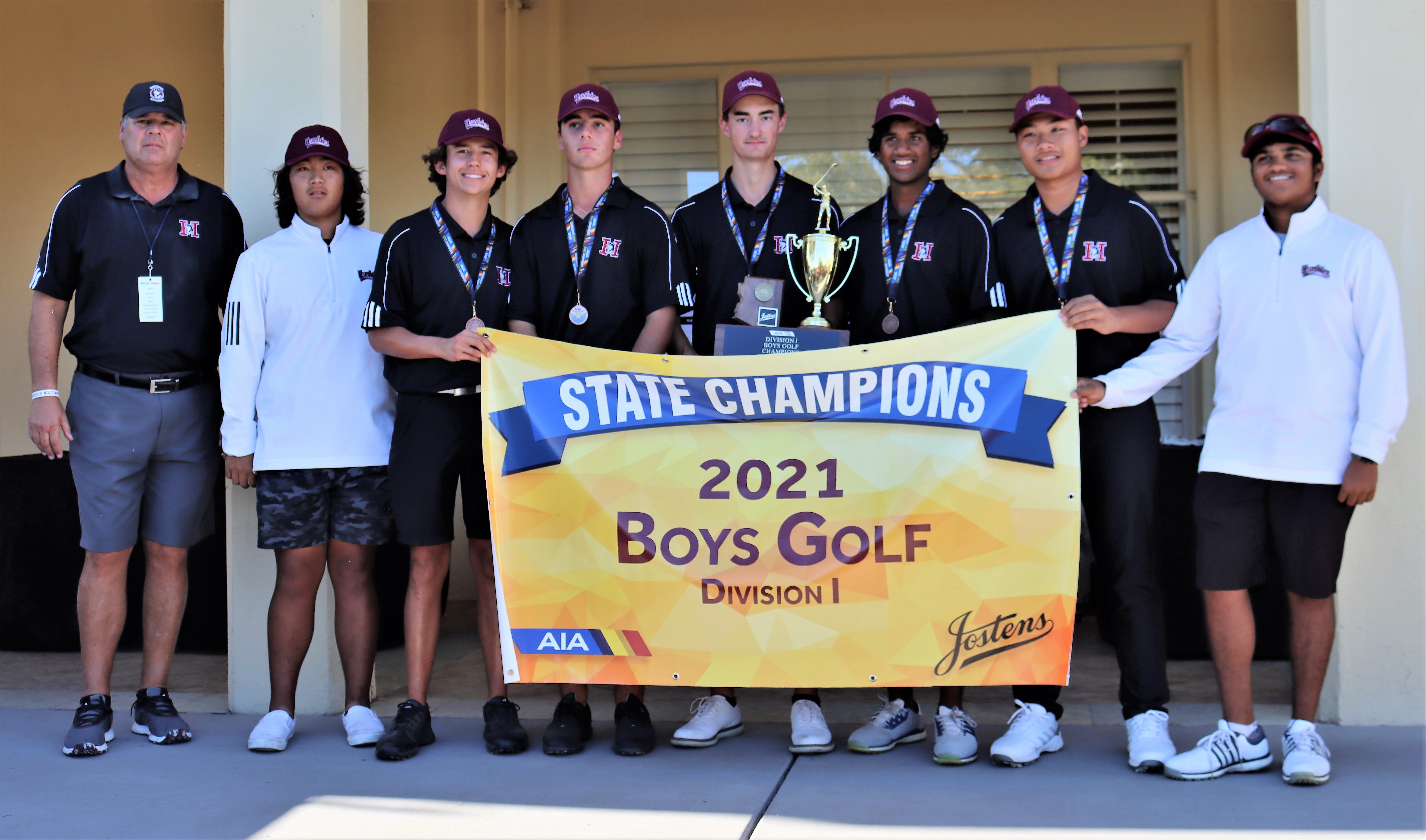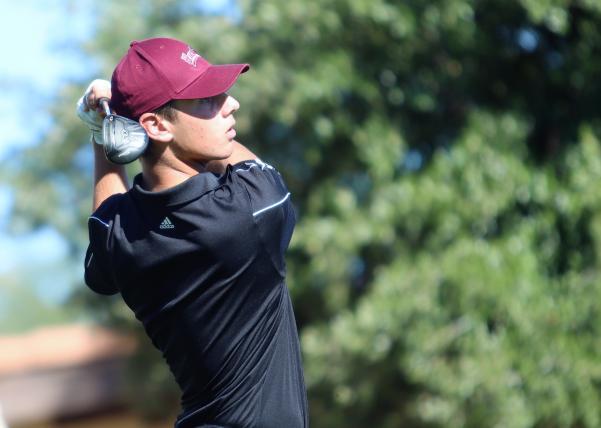 Vincent Cervantes. (Andy Morales/AZPreps365)
The margin of victory was 27 strokes but the more impressive number was a 35-under-par performance from Hamilton at the Division I State Championship held at the Omni Tucson National Catalina Course on Wednesday and Thursday.
Brophy took second with an incredible 8-under 576 on the same legendary course where the likes of Arnold Palmer, Lee Trevino, J.C. Sneed, Johnny Miller, Tom Watson and Phil Mickelson claimed victories so imagine leaving the scoring tent knowing an 8-under score wasn't enough for first place. Liberty took third place with an impressive 4-over 588 but we might never again see a team come in with a 579 with the top four finishers all wearing the same uniform and that's what the Huskies pulled off.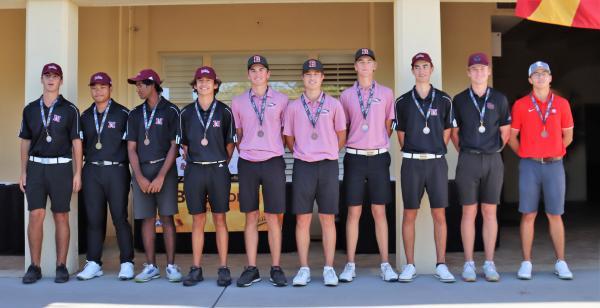 The Top 10 from left to right. (Andy Morales/AZPreps365)
Hamilton sophomore Vincent Cervantes shot a 12-under 134 (68-66) to claim the individual title and his teammate Anawin Pikulthong came in right behind him with a 9-under 137 (70-67) to take second place. 2020 state champion Mahanth Chirravuri came in third place with a 7-under 139 (67-72) and Wyatt Chapman took fourth with a 6-under 140 (72-68).
"Honestly, I played some good golf and it was all was just really good," Cervantes said. "So we're pretty proud of our win. I just knew that if I played some good golf, I would definitely have a chance so I just gave it a try."
Brophy came next with three finishers in Charlie Palmer who came in fifth with a 5-under 141, George Rubelsky who took sixth with a 3-under 143 (74-69) and Jack Dozer tied for seventh with a 2-under 144 (73-71) along with Hamilton standout Nicholas Lippe (73-71), Desert Mountain standout Jake Webb (72-72) and Liberty's Tyler Linam (73-71).
"It's just really nice to have some great teammates and I'm excited for next year, even though we're losing two guys," Cervantes added. "It wouldn't surprise me to see another one of us win it next year."
Cervantes became the third Husky to win an individual state champion in a row with Chirravuri (USC) taking it all last year and Johnny Walker (Arizona) winning it in 2019. The Huskies also picked up three state championships in a row which hasn't happened in the upper division of competition since Hamilton won five in a row from 2005 to 2009. Thunderbird won three titles in a row from 2012 to 2014 in the D-II action and Valley Christian won four in a row from 2013 to 2016 in D-III play for the most recent dynasties.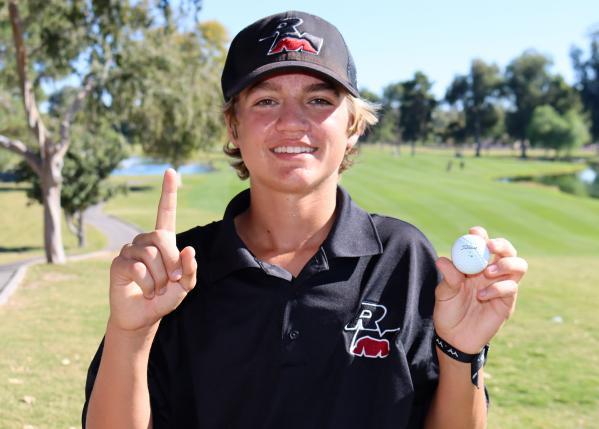 Red Mountain sophomore Sean Moore picked up a hole-in-one on the fourth hole on Thursday with an 8-Iron on the 150-yard hole. (Andy Morales/AZPreps365)
Hamilton loses Chirravuri to USC and Lippe to graduation but Pikulthong (ASU) returns for his senior season along with Chapman. Cervantes will only be a junior next year. Palmer will lead Brophy as a senior next year.
Of the ten individual state champions to put on a Husky uniform, only one was a repeat champion (CJ Kim: 2008 and 2009) so the chances are high that D-I will see a different name winning it all next year.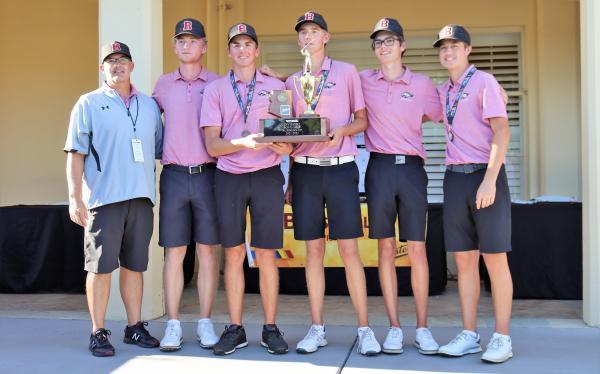 Brophy. (Andy Morales/AZPreps365)
---