Pusch Ridge over Mica Mountain 4-0
January 13, 2022 by Andy Morales, AZPreps365
---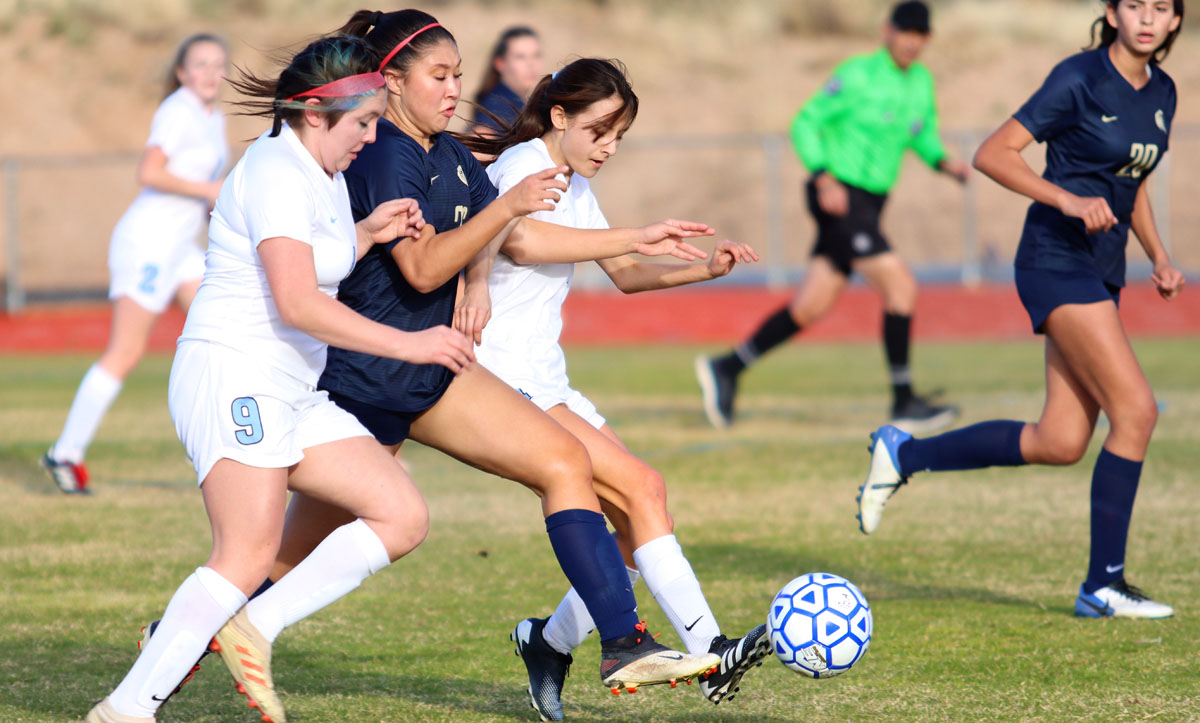 The Pusch Ridge girls remained undefeated in power-ranking matches after beating Mica Mountain 4-0 at home Thursday. Pusch Ridge (5-0) started the day ranked No. 11 in the 3A Conference and 3-0 in the South Region and Mica Mountain (5-2) is No. 24 in the 4A Conference in the inaugural varsity season for the Thunderbolts.
Teams need to play a minimum of 10 matches to qualify for the playoffs and Mica Mountain has three more matches scheduled. If all of those matches take place, the team would need to remain in the top 24 to earn a berth to the 4A Conference Play-In Tournament scheduled for Feb. 9. Still, the program is guaranteed an even record at the very least which is remarkable for a new program. Former Lake Forrest Academy standout Jarrett Galigher is in charge of the Bolts.
Legendary soccer coach Amy Garelick has the Lions on a roll again after the program finished 10-3-2 and a spot in the 3A quarterfinals last winter but the remaining six matches left on the schedule are filled with power-programs. The Lions put up 10 shots in the first half against Mica Mountain but came up empty and that could be cause for concern down the stretch.
The team finished with a 23-1 shot advantage in the match, with Thunderbolt senior goalie Jovie Darnell coming up big with 14 saves to keep the team alive until sophomore captain Olivia Maxfield put Pusch Ridge up 1-0 in the 42nd. The remaining three goals came rapidly after that with fellow sophomores Gabby Olive scoring on a breakaway in the 45th and Jacqueline Trevizo scoring in the 52nd. Freshman Kaylee Edmunds scored in the 54th on an offering from Olive.
There are only three seniors listed on the Lion roster and two on the Thunderbolt roster so it's safe to say these are teams to watch out for in the future. Mica Mountain will host Sabino (3-0) on Friday and Pusch Ridge is set to travel to play at Sahuarita (4-1-2) next Tuesday.
The AIA rankings are released Tuesday-Friday during the regular season leading up to the final matches.
---