Bergner: Life lessons in sports shape who we are
August 5, 2022 by Brian M. Bergner Jr., AZPreps365
---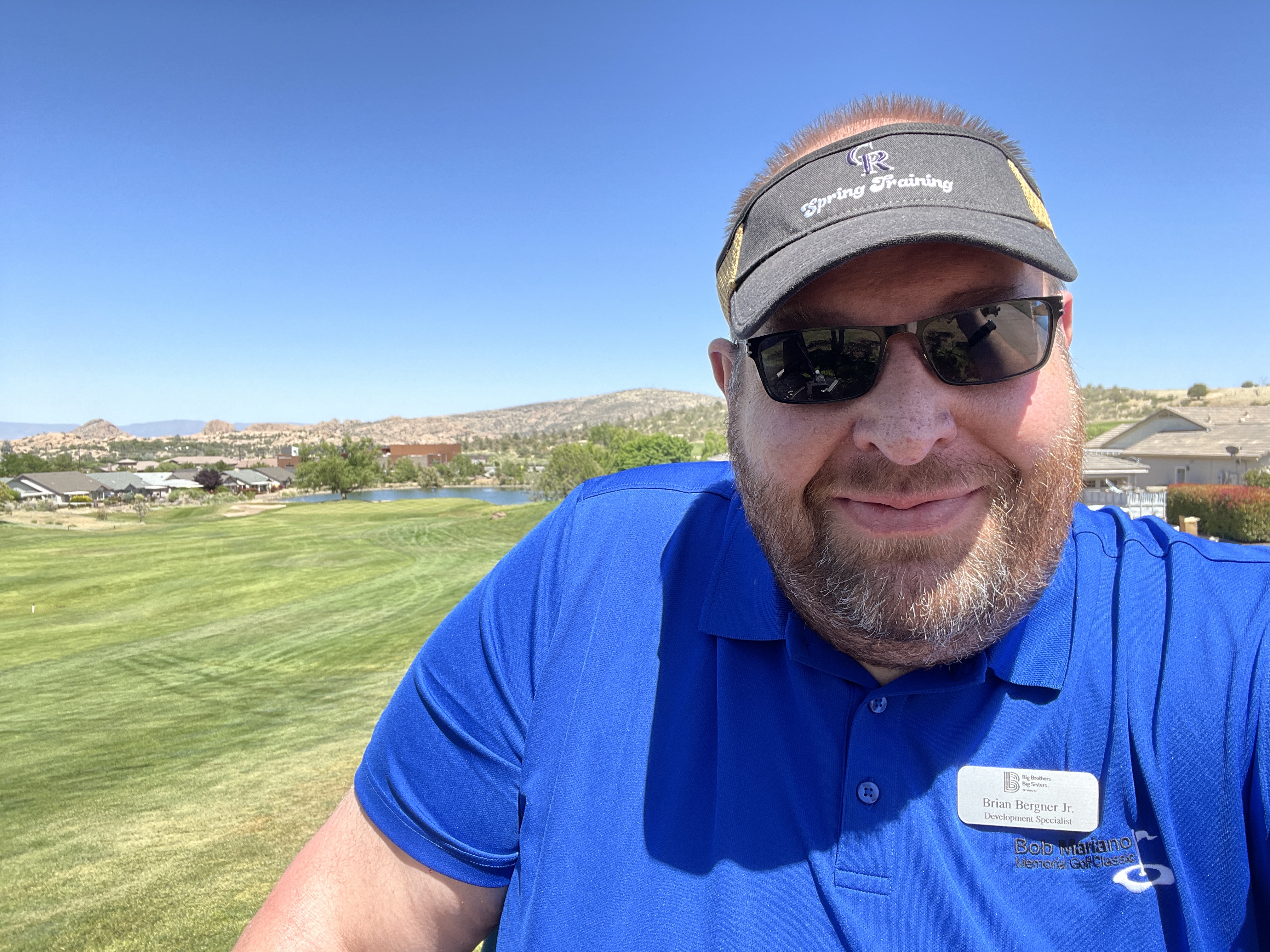 Over the course of my adult life, each step leading me to where I am now has taught me something.
When I was a 19-year-old kid looking to find my way around a university campus as an NCAA Division III men's basketball player, I quickly learned that I was no longer the "Big Man" on campus, but instead someone who needed to contribute, or get out of the way.
Thus I found a home within the sports information department, earning $5.15 an hour doing stats for the football team. I always loved stats.
They provide a simple answer to the sporting world's most complicated endeavors. By the time I was halfway through sophomore year, my knees could no longer take the hardwood floor, so I hung up my shoes and emersed myself in SID work.
It was then I learned the value of a backup plan. That may sound silly now, but back then I planned on playing basketball at least past my ability to legally have a beverage at a local watering hole.
Life lesson: Things change, roll with the punches.
By age 21, I transferred to Northern Arizona University to work in the media relations department. My goal was to earn NCAA Division I experience in my chosen career field.
What I ended up learning was instead how to treat people, most notably co-workers, or those who work under you. I was rather good at my work, and sometimes I was regrettably short, or impatient with a few other student colleagues.
My boss at the time took me aside and said, "Brian, you'll one day run an SID department, but you first have to learn how to be grateful for all the hard work your staff puts in to make you look good."
Now, he may not have exactly said it like that, but nevertheless, point taken.
While at NAU, I needed a few bucks on the side. What college student doesn't, right? So I signed up to coach JV girls basketball at my alma mater, Sedona Red Rock High School.
Immediately, I knew we were going to be the best JV team in the area, hands down. What proceeded was an 0-15 record on the season in the 3A West, before winning the last game in triple overtime, 26-24.
It is still one of the most gratifying and hard-working teams I've ever coached. The lesson there? Be humble, never quit.
By 2006, I earned a bachelor's degree in journalism and public relations. I had become the first in my family to not only go to college, but graduate with a degree.
Lesson learned? Perseverance pays off.
As the years went by, I received opportunities to be the head softball coach at Sedona, and the head boys basketball coach as well, taking teams to the state playoffs and such. I also spent time with the baseball team.
My 10 years as a coach taught me how to give back to the community you live in, and how rewarding it can be.
Fast forward in my career past working as a sports writer for the Sedona Red Rock News in the Verde Valley, I was hired on to work the college desk for the Associated Press at the Phoenix bureau. What a thrill that was. The AP was certainly the largest news organization I had worked for, and to help cover NCAA Division I football and basketball was exciting.
Eventually, I got my first opportunity to cover a Major League Baseball game, and while sitting in the press box, I slightly teared up. Yes, as you get to know me, I'm a big softy.
I teared up because I was nearly 30, and all the work I had put in to accomplish a career dream of covering professional baseball had paid off. All the people who told me I couldn't do it were wrong.
The lesson learned there? Never give up.
I was fortunate enough to work as a sports writer and sports editor at The Daily Courier in Prescott, and eventually became a news/sports editor there before transferring to become editor of The Verde Independent in Cottonwood, receiving several coverage and opinion awards during my seven years with the company.
Eventually, however, working as the leader of a newsroom became too much, I had become burned out. And because I did, other aspects of my life were struggling. With that, I resigned to reassess my life, which included lots of long talks with my wife, and prayer.
That lesson l had to learn the hard way, which is our mental health is more important than ever in today's world.
Eventually, I landed on my feet at Yavapai Big Brothers Big Sisters, a local nonprofit focused on one-to-one mentoring in Yavapai County for kids ages 6 to 18. The nonprofit sector is completely different than what I had been doing for nearly two decades, and I have so far thoroughly enjoyed my work.
It's been eight months since I joined YBBBS, and the great thing about the organization is I can have a regular life again, which means I have time to serve my community in other ways, like joining the Arizona Interscholastic Association and AzPreps365.com as their newest staff writer.
I'm so grateful for the opportunity to cover sports in northern Arizona again, which has been home to me since 1997. Lesson learned here? Be thankful for everything you get!
Funny thing about life lessons, much of my column talks about backup plans, being humble, things changing and how to roll with the punches, how to treat people, never quitting, perseverance, the importance of community service, never giving up, mental health and being thankful as an adult, but I learned so many more as a youth playing sports, especially in high school. As a husband, and father of three, I also get to pass on what I've learned to my own kids.
And now coming full circle, I'll get to tell our readers about all the amazing things our student-athletes are doing, the life lessons they're learning, the sacrifices they make.
I look forward to it.
Cheers.
Brian M. Bergner Jr. has covered professional, collegiate and high school sports for more than 20 years. Follow him on Twitter @AzPreps365Brian.