AIA sanctioning presents new opportunities for girls wrestling
January 31, 2019 by Sean Kilday, Arizona State University
---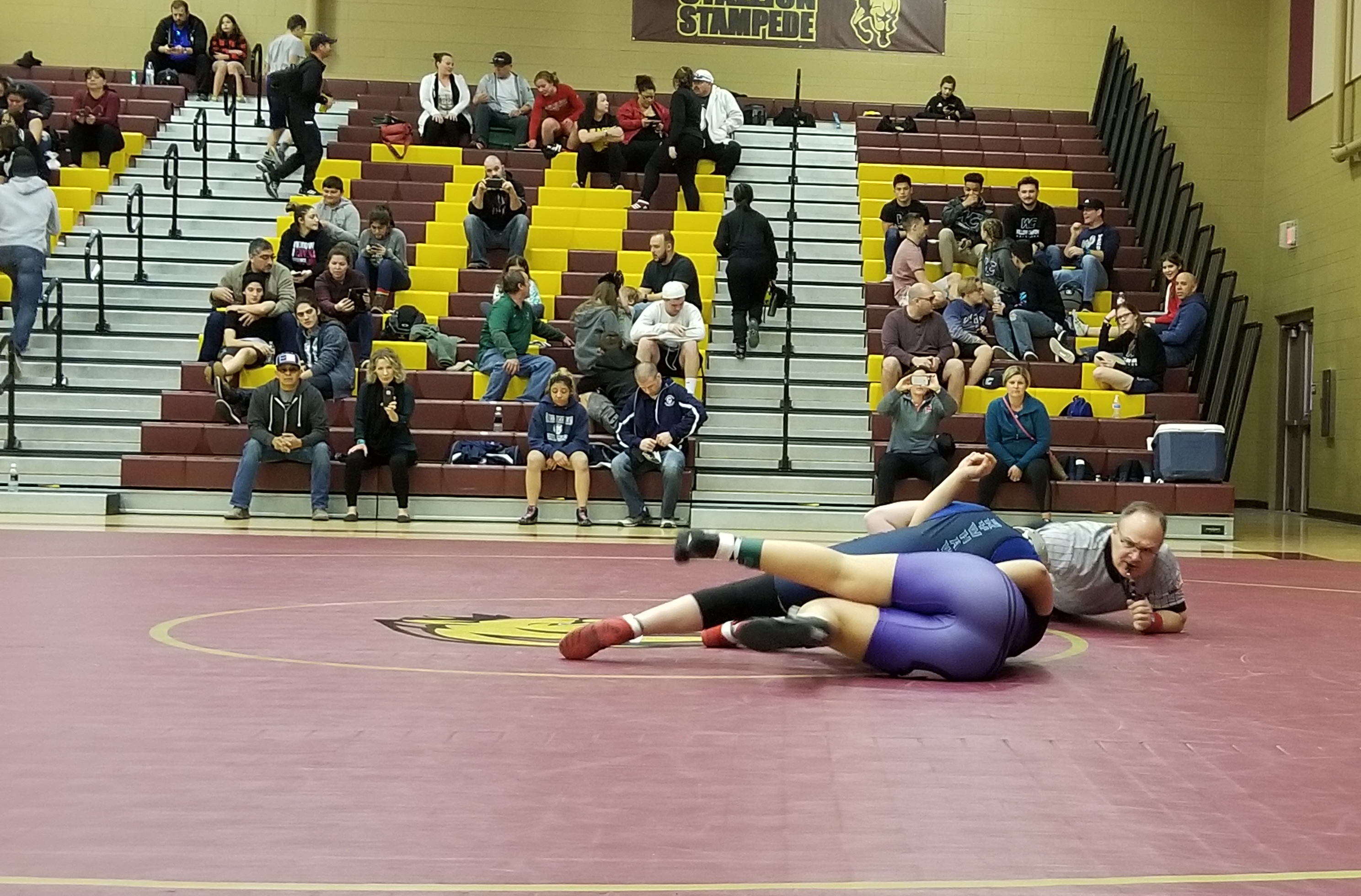 Calls for underhooks and requests to wipe blood from the mats filled Shadow Ridge High School -- a normal occurence at a high school wrestling tournament. But this past Saturday, those instructions came to boys and girls alike as Deer Valley and other high schools took part in the first-ever sectional tournament for girls wrestling in Arizona.
Now sanctioned by the Arizona Interscholastic Association, girls wrestling programs are giving female students a chance to compete at a higher level, and in some cases, a new sport.
Coach Andrew Alejandro, in his first year at Deer Valley, heads a team of two as freshman Jessie McCurry and junior Caitlin Harrington represent the school's girls wrestling team.
Alejandro runs both the boys and girls teams for Deer Valley and says he gets the most out of his wrestlers by holding them to equal standards.
"Throughout the 20 years I've coached girls, we don't treat them any different," Alejandro said.
He's had girls on teams he coached before joining Deer Valley and is excited for their first year of sanctioned competition.
"These young ladies deserve it," Alejandro said.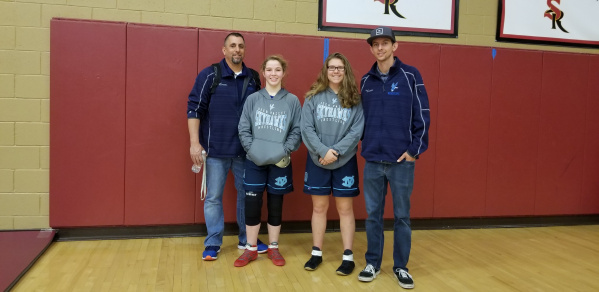 (From left) Coach Andrew Alejandro, Jessie McCurry, Caitlin Harrington and assistant coach Matt Alejandro represent Deer Valley High School girls wrestling. (Photo: Sean Kilday/AZPreps365)
McCurry and Harrington came into the season with different levels of experience. McCurry wrestled in middle school and has practiced jiu-jitsu for four years.
"It's good to have experience doing it, but you're still learning once you get to high school so I'm just making this year my learning year," McCurry said. "Whenever I make mistakes I'm going to try and fix them, trying to perfect my game."
Harrington is in her first year of wrestling. Despite a loss in her only match at the sectional, she is making the most of a new opportunity.
"Early in the season I didn't know there was a new girls section, and learning that was kind of amazing," she said. As someone who didn't know anything about wrestling, she said so far "it's been an incredible learning experience."
This new opportunity for the girls and the chance to wrestle in sanctioned events does not come without challenges.
Alejandro explained that in its first year the sectionals have a single-elimination format as opposed to boys matches which are double-elimination.
"I'm hoping that we can evolve the girls sport to the level of the boys," he said. "I think it's (format) a little unfair to the girls and they should be allowed to try and wrestle back on the bottom side, but it's a good starting point."
In creating a new program, another challenge Alejandro faces is getting his wrestlers to accept his approach and coaching style.
"These are all new athletes to me so getting the new faces to buy in, and these ladies have totally bought in," he said. "I got lucky with Jessie in that she came in with so much talent, and I give high praise to Caitlin for being a junior and coming out and trying the sport. It's her first year and she's only been in the program for three months now and she's improved leaps and bounds."
McCurry won all three of her matches Saturday in the 145-pound division to win first-place in the sectional and qualify for the state championships starting Feb. 8.
Between rounds, commenting on McCurry, Alejandro said he believes the first girls state champion in Arizona is on his team.
---