5A Soccer: Sunnyside moves to semifinal round with win over Cienega
February 12, 2019 by Andy Morales, AZPreps365
---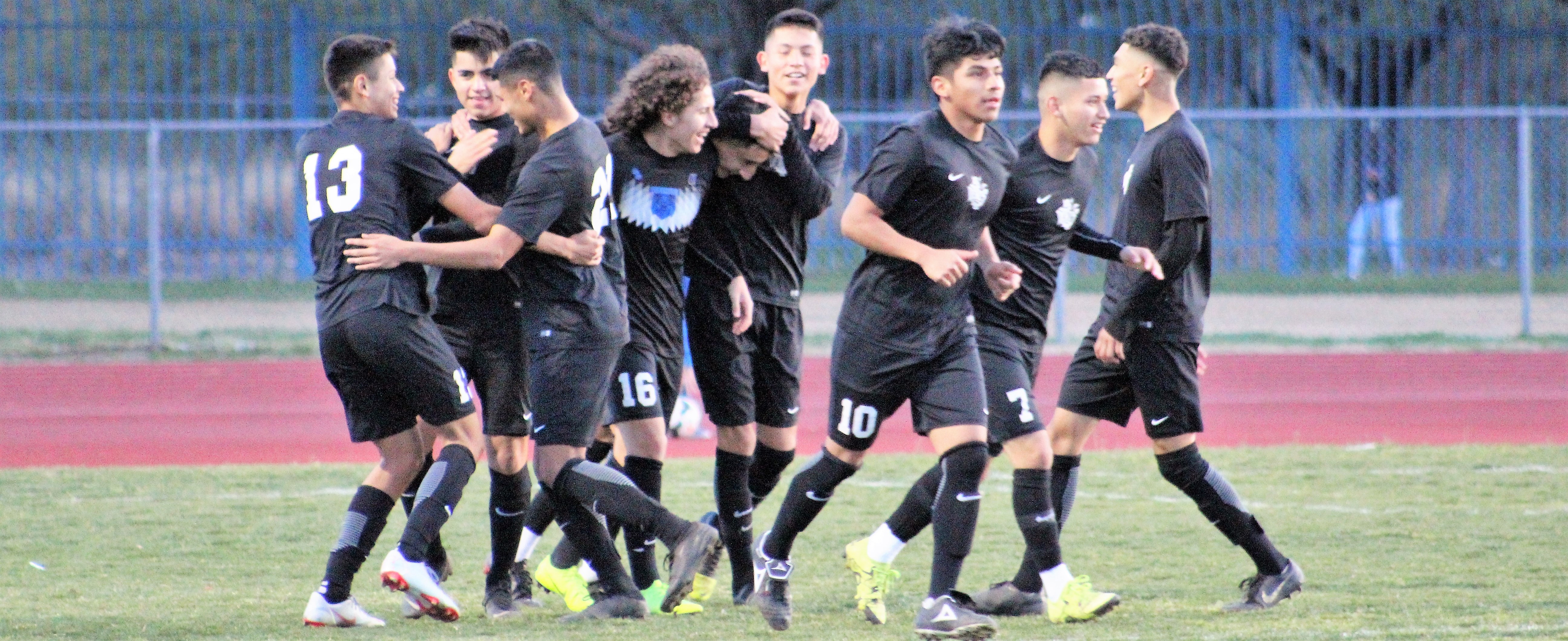 They appear to be a little faster, a little stronger and even a little better. The Sunnyside Blue Devils appear to be a few steps ahead of the competition this year and it showed in a 3-0 win over a very talented Cienega squad Tuesday night in the quarterfinal round of the state playoffs.
Sunnyside earned the top seed in the 5A playoffs based on an undefeated record (23-0-2) against some of the top teams in Arizona and Cienega (18-7-1) came in with a No. 8 seed. A soccer team like Cienega doesn't make it to the quarterfinal round by luck but winding up on the same side of the bracket as the Blue Devils was definitely an unlucky draw.
Manuel Quiroz PK in the 73rd to put Sunnyside up 3-0 on Cienega #AZPreps365 pic.twitter.com/G7HAxttu7U

— Andy Morales (@AZPreps365Andy) February 13, 2019
The Blue Devils are averaging well over four goals an outing and senior midfielder Manuel Quiroz is responsible for over a third of those kicks. His PK in the 73rd minute gave him 35 goals on the year and it also closed the door on the Bobcats, but the tone was set early.
Fabian Mendoza hit Raudel Ochoa 90 seconds into the match and Ochoa connected on his fifth goal of the year to put Sunnyside up 1-0 and then Quiroz found Adrian Virgen 10 minutes later to make it 2-0. It was the 19th assist for Quiroz and the 20th goal for Virgen. If not for the stellar play by the Cienega keepers, the game might have gotten out of hand at that point.
Manuel Quiroz with 35 goals on the year for Sunnyside #AZPreps365 pic.twitter.com/TMKUGRqzx3

— Andy Morales (@AZPreps365Andy) February 13, 2019
Casey O'Brien is in his third year with the program and he sees his squad as being the same as last year but everything is coming together on the pitch. Like all great teams, the journey to the top is impressive.
The Blue Devils made it to the 6A play-in bracket in 2017 and the 6A quarterfinal round last year and, this year, the program is looking to get to the final round for only the third time in school history. A runner-up finish 1992 and another 2007 marks the pinnacle of the program's success but the Blue Devils are hoping to take the next step.
Standing in the way of history is No. 5 Independence (18-3-1). The Patriots beat No. 4 Desert View 3-1 Tuesday night to set up the semifinal match with Sunnyside, to be played on Saturday. Seniors Enrique Arellano, Diego Delgado and Alexis Mendoza lead the Patriots.
---