Phoenix Country Day's athletic director is a man for all seasons
February 19, 2019 by Nick White, Arizona State University
---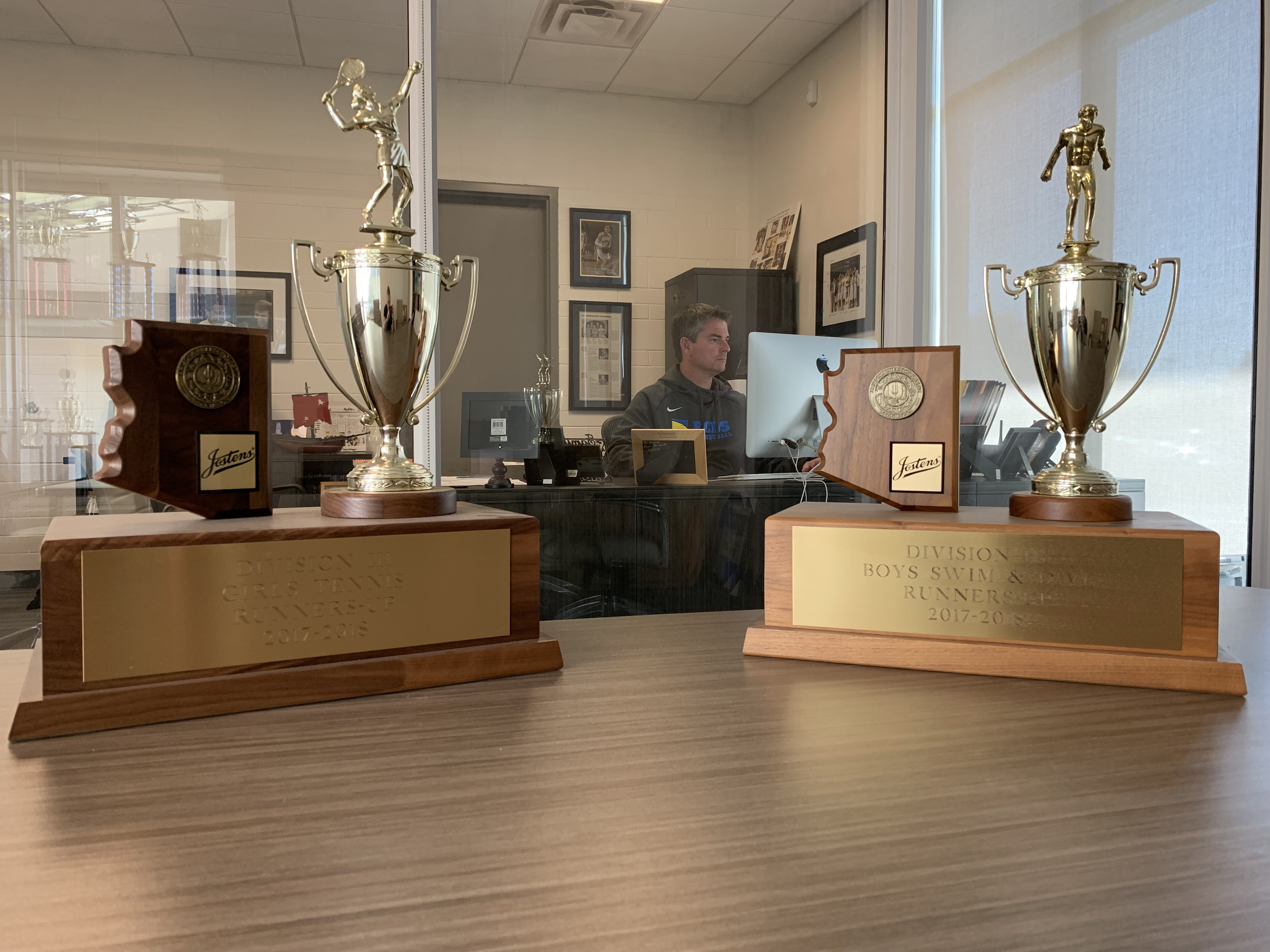 Shane Lewis took over for Bob Kosower as only the second athletic director in Phoenix Country Day School history.
But that is not his only role. He is PCDS' man for all seasons.
He has coached softball, basketball and flag football at all levels in high school and middle school.
"We just have a great and special group of kids here," said Lewis.
He has not only impacted the student athletes but has upgraded facilities.
Phoenix Country Day needed a new gym because it shared sports with the middle school which meant practices went till 8 or 9 at night.
"We love sports here but we know that family is ultimately number one so we needed to do something about that," said Lewis, "The kids were spending more time with their coaches then parents."
Lewis and Andy Rodin, Ryan Joyce and Michelle Hosmar -- people associated with the school - played huge roles in the $16 million renovation of Phoenix Country Day's athletic facilities.
The new gym and a new swimming facility has already housed two playoff teams this year.
Swimming has always been a powerhouse at PCDS, bringing in the last two runner-up trophies.
The gym features new hardwood floors and a big video screen.
This season he led the men's basketball team to the 13th overall seed in the state tournament on top of jumpstarting a new track program.
"Just knowing that I changed kids lives is why I do it so I'm happy to help," said Lewis.
Since PCDS is a middle school and high school, students typically leave to go to other schools to play sports.
With Lewis at the helm of athletics that number has jumped to over 90% retention. This has given students better chances to be successful due to playing together.
"I can walk around in the quad and will know just about everyone and know their families, that is how close we are," said Lewis.
With the changes in scenery around PCDS campus, you can feel the buzz. More and more teams are making post season runs. Men's soccer brought home the most recent state championship, winning this fall.
This spring Lewis will face the hardest challenge yet as he adds track and field to the school's athletic roster.
"We just had our first practice yesterday so we will see how it goes. We have quite a few kids that were at tryouts," said Lewis.
Lewis wants his athletes to be ready for life after high school.
"We hardly talk about success or failure. When we talk we talk about how thing that happen can relate to life and how to overcome things in life," said Lewis. "I just really want these kids to come out of here and be successful in life and not just in sports."
---